The second-to-last Countdown Contest in the Perovskite Startup Prize has concluded, and one more team was named a finalist and awarded $200,000! There is only one more Countdown Contest—to be completed in spring 2023—remaining in the competition.
Team MujiElectric, LLC, has been selected as a finalist for their "Holistically Designed Perovskite-Based Solar Cells." MujiElectric is working closely with the Washington Clean Energy Testbeds and licensing technology from the National Renewable Energy Laboratory. Their innovation aims to produce and commercialize state-of-the-art high-efficiency perovskite solar cells.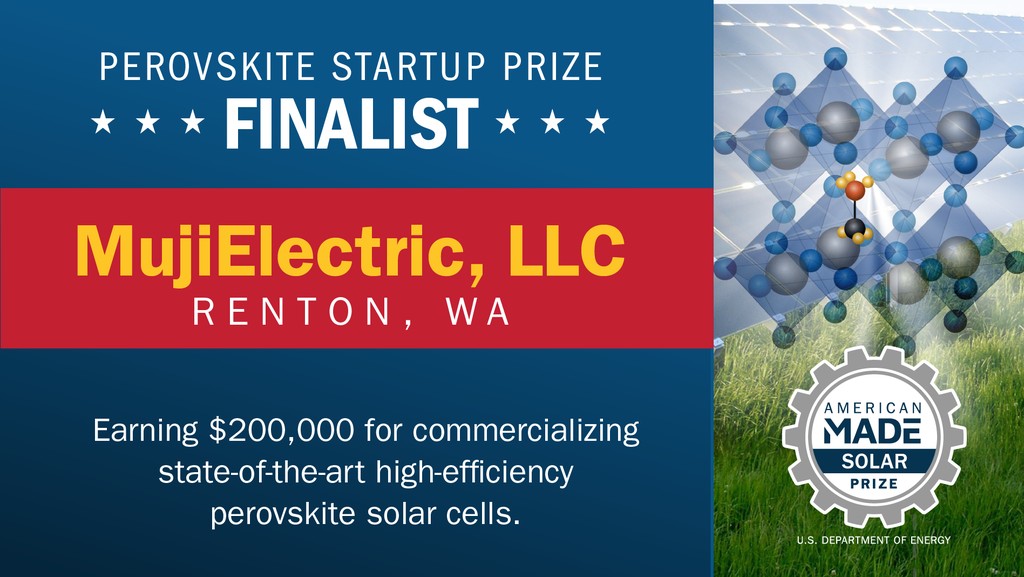 They will now advance to the final Liftoff Contest, where they will be asked to demonstrate substantial progress and validation of their technology, as well as a show a solid network of mentors and partners.
Thank you to all who applied to the most recent Countdown Contest. Applicants should receive feedback from the expert reviewers via email to improve their submissions in advance of the final Countdown Contest. Please note that the final Countdown Contest is open now through spring 2023.
Don't miss your last chance to advance your concept with the help of the American-Made program—start preparing your Countdown Contest submission now so you're ready for a successful entry next year!
---