Challenge Overview
I AM Hydro Prize
The U.S. Department of Energy (DOE) Water Power Technologies Office's (WPTO) Innovations in Advanced Manufacturing for Hydropower (I AM Hydro) Prize challenges innovators to leverage advancements in manufacturing and materials to lower costs, improve performance, and reduce manufacturing times of hydropower components and systems.
The I AM Hydro Prize inspires innovators to compete for up to $250,000 in cash prizes to help integrate hydropower with the ingenuity of advanced manufacturing. This prize gives eligible participants 120 days to submit their concept, which will consist of the proposed solution, conceptual drawings, comparison to the state of the art, and justification for how the idea could lead to levelized cost of electricity (LCOE) reductions.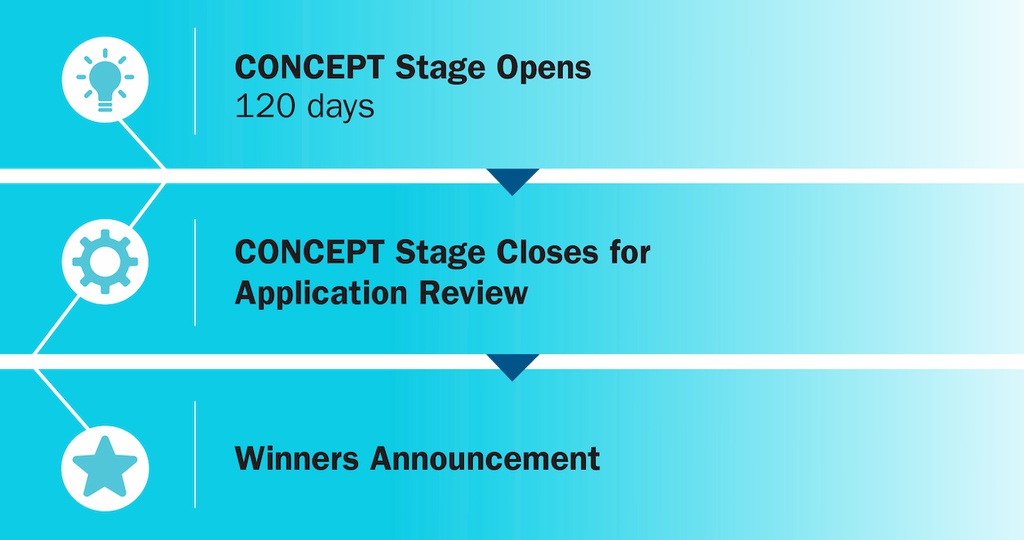 IMPORTANT DATES
Prize open: June 30, 2020
Prize closes: October 30, 2020
Application Review: November 2, 2020
Winners Announcement: December 2020
$250,000 IN CASH PRIZES
The competition will distribute up to $250,000 in cash prizes to up to 16 winners.
PRIZE GOALS
The I AM Hydro Prize is designed to:
Catalyze the use of advanced manufacturing to drive down levelized costs of hydropower by seeking solutions that can dramatically lower initial capital costs and/or increase annual energy production
Inform future investments by identifying targeted, high-impact opportunities to apply advances in manufacturing to address hydropower's critical challenges, which may be used to inform future funding opportunities
Bring new innovators into the hydropower sector and help form new partnerships and collaborations between industry, academia, and government to accelerate innovative advanced manufacturing technologies for hydropower.
Please review the official rules for the application process and instructions for competing.