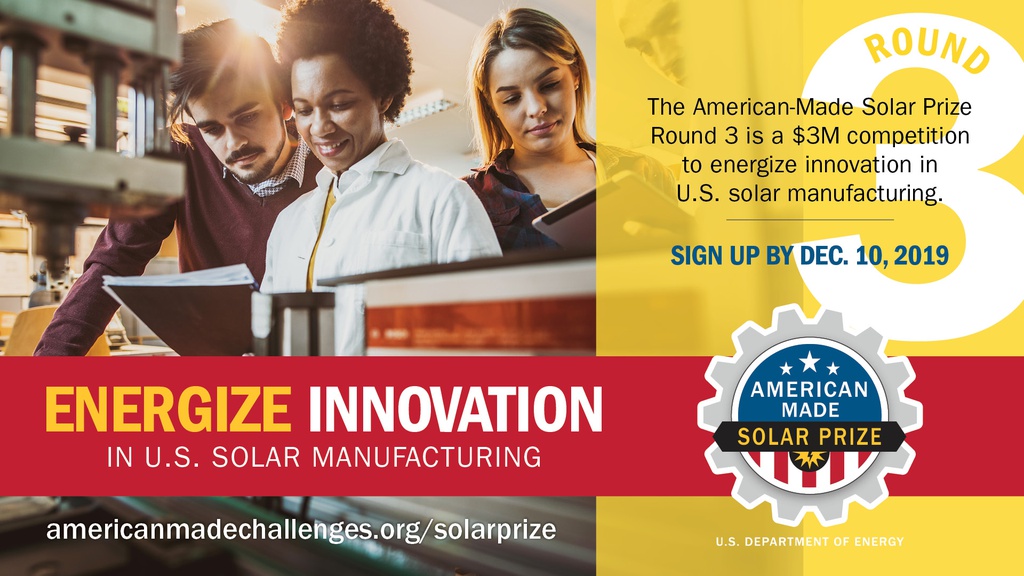 Interested in competing in Round 3 of the Solar Prize? Now's your chance to learn more about the program and ask questions.
On Tuesday, Nov. 19, from 1:00-2:30 p.m. ET, the U.S. Department of Energy and National Renewable Energy Laboratory will hold an informational webinar on Round 3 of the Solar Prize. Solar Prize administrators will provide an overview of and goals for the prize, followed by a summary of how to participate and leverage the American-Made Network. If you want to know how to complete a successful submission, be sure to join us!
Register now to attend the Solar Prize Round 3 informational webinar!
---