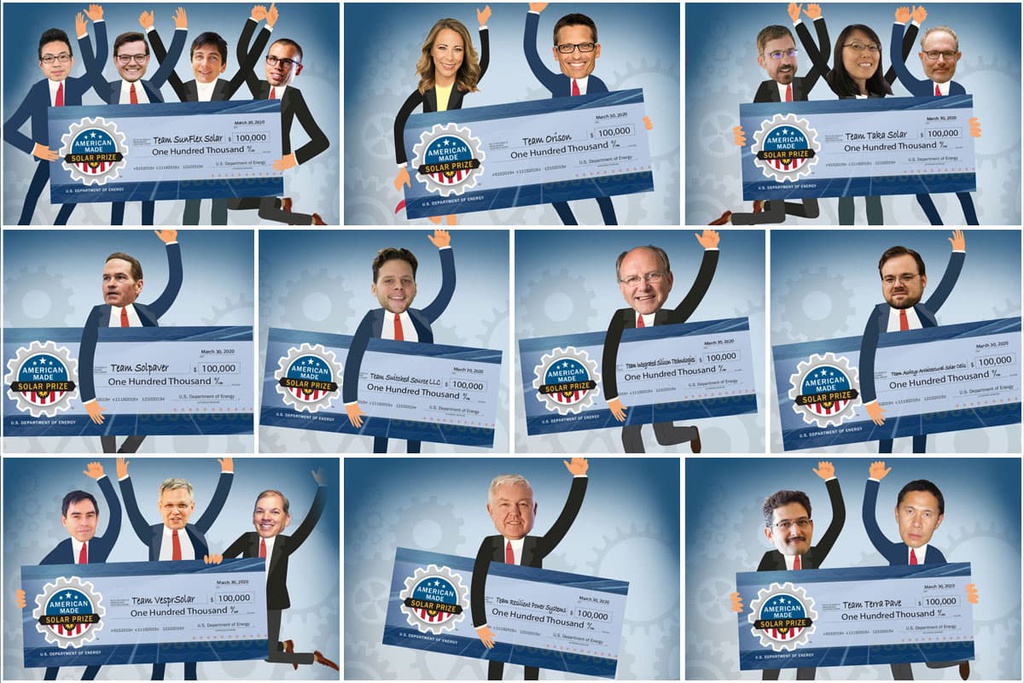 On March 30, the U.S. Department of Energy and National Renewable Energy Laboratory announced 10 Solar Prize Round 2 finalist teams. These teams were chosen for the considerable progress they've made since winning the Ready! Contest.
These 20 semifinalists participated in a virtual Round 2 Set! Demo Day on Friday, March 27. Prior to Set! Demo Day, teams submitted 4-minute video pitches, which were reviewed by a panel of industry experts and posted online for public view. During Set! Demo Day, each team had a 10-minute question-and-answer session with the panel of reviewers to further discuss their pitches and describe their innovations.
After careful deliberation, the reviewers selected 10 finalist teams, each of whom won $100,000 in cash prizes and $75,000 in support vouchers.
The Round 2 finalist teams are:
These 10 finalists will go on to compete in the final stage of the competition, the Go! Contest. Finalists will present their technologies one last time at Go! Demo Day in July 2020. Ultimately, only two final winners will be selected, each winning $500,000 in cash prizes and $75,000 in support vouchers to help them bring their technology to market.
Stay tuned to see who becomes the Round 2 final winners!
---