Congratulations to the 32 colleges and universities selected to participate in the first round of the 2024 Collegiate Wind Competition (CWC)!
During the first half of the 2023–2024 school year, these teams will develop preliminary designs for a prototype fixed-bottom offshore wind turbine and a hypothetical wind farm site, conduct outreach, network with the industry, and compete for a spot at the final event, where they will present their work to expert judges and test their prototype in a wind tunnel.
By early 2024, the organizers will narrow the competition to, at most, 12 finalist teams, which will be invited to continue to participate in the second half of the school year and present their work at the CWC 2024 final event. Teams not selected will be invited to continue as learn-along teams.
Selected teams, please keep your eyes out for an invite to our CWC 2024 kickoff call in early September!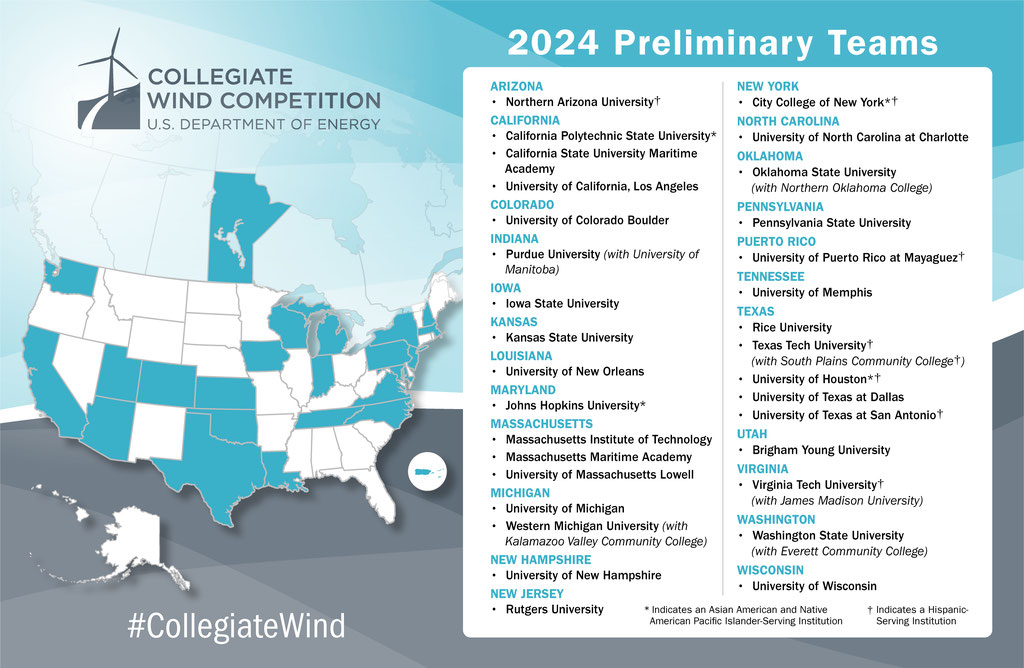 ---