Interested in competing in the inaugural EnergyTech University Prize?
Get started with these simple steps:
Follow the Prize: Create a HeroX account and follow the prize to get updates about deadlines, events, and updates. You can also create a team to secure your spot in the competition.
Explore Possible Technology Opportunities: View potential energy technologies from the U.S. Department of Energy and see what inspires you to develop a business plan. Plans can leverage these technologies or any other relevant technology developed by the national labs, by your school, or that is of interest to your team.
Develop a Business Plan: Start crafting a business plan with your teammates.
Plan to Participate: Prepare to present your concept at a regional event in late January 2022!
Details are forthcoming on regional event locations. Stay tuned for more information. In the meantime, we highly encourage everyone who is interested in participating in EnergyTech UP to take the steps listed above to prepare for the first phase of competition in late January 2022.
We look forward to your participation in this exciting competition!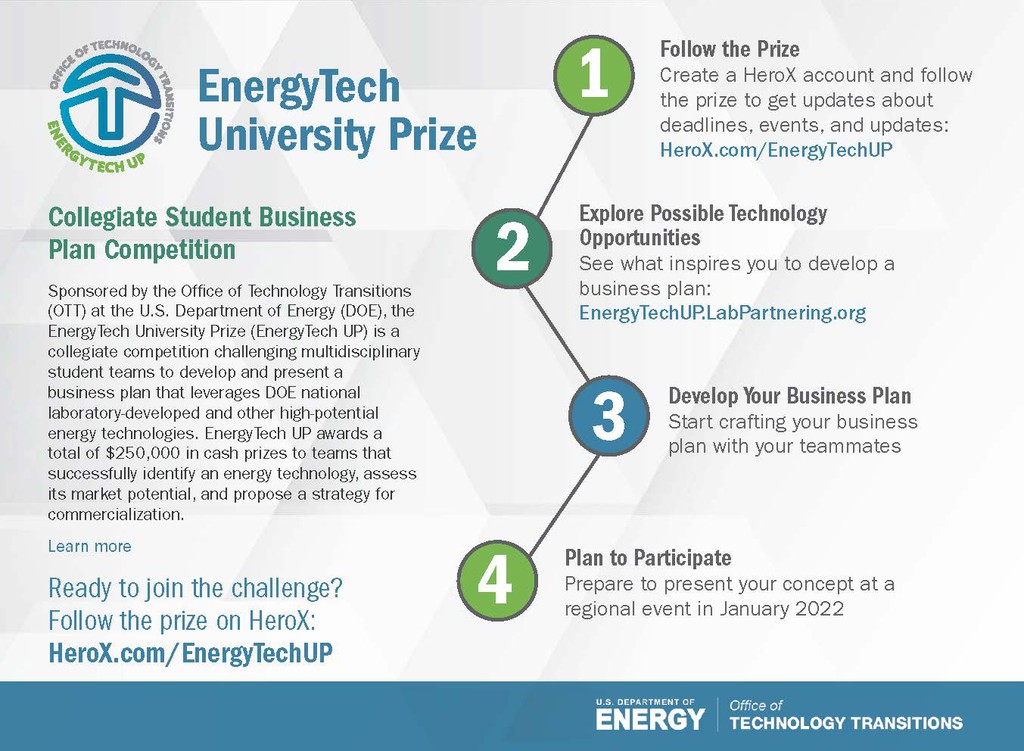 ---