Anyone interested in this year's EnergyTech University Prize is encouraged to attend an informational webinar on Oct. 19!
Join the webinar to gain a better understanding of how this collegiate business plan competition works, where to find energy technologies to build your plan around, and the $400,000+ prize pool available to competitors!
Participants will hear from prize administrators about the improvements to this year's program, benefits of competing, and how to find energy technologies around which to build your business plan. You'll hear about the competition timeline, event dates, and how to start preparing this fall. Plus, administrators will field all your questions live!
Mark your calendars, register now, and start gathering your questions!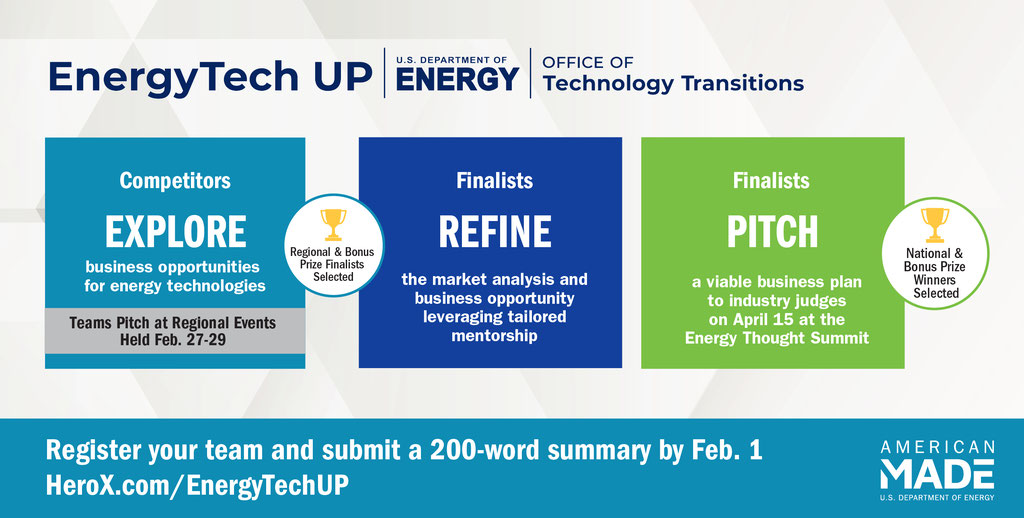 ---