Get ready for Geo! Demo Day by getting to know the five finalist teams vying for winner status—and a $500,000 cash prize and up to $200,000 in reimbursed field-testing costs—during the conclusion of the Geothermal Manufacturing Prize!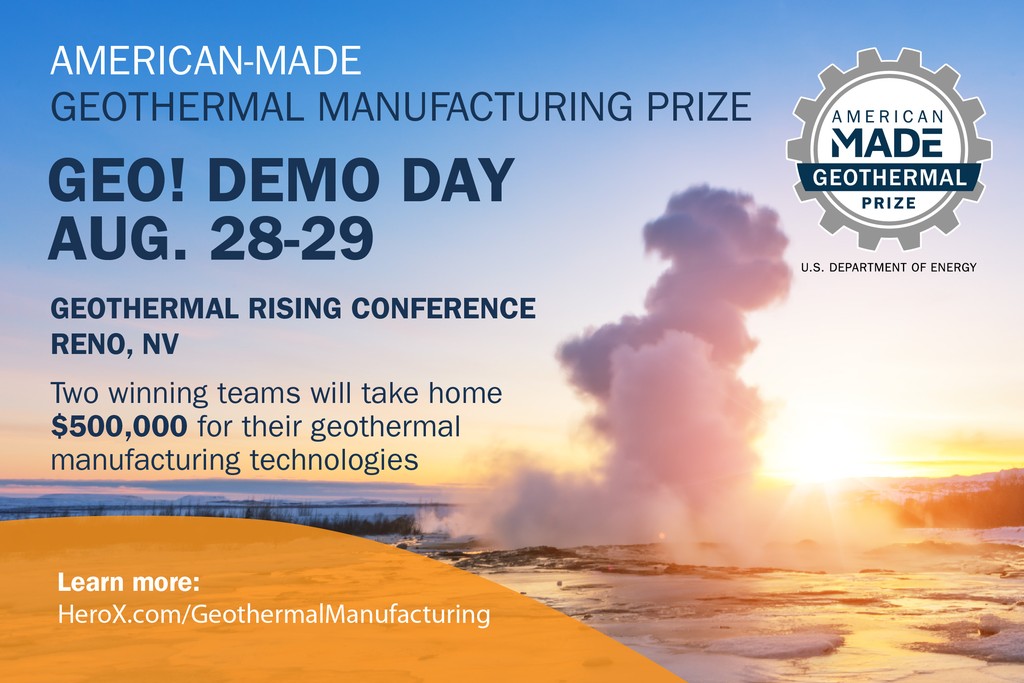 The following teams will be presenting their technologies during the Geothermal Rising Conference in Reno, NV, on August 28. Read up and cheer them on!
Two winners of the prize will be chosen from among these finalists and announced on Aug. 29 during the conference's plenary session. Check back here for the complete winner announcement!