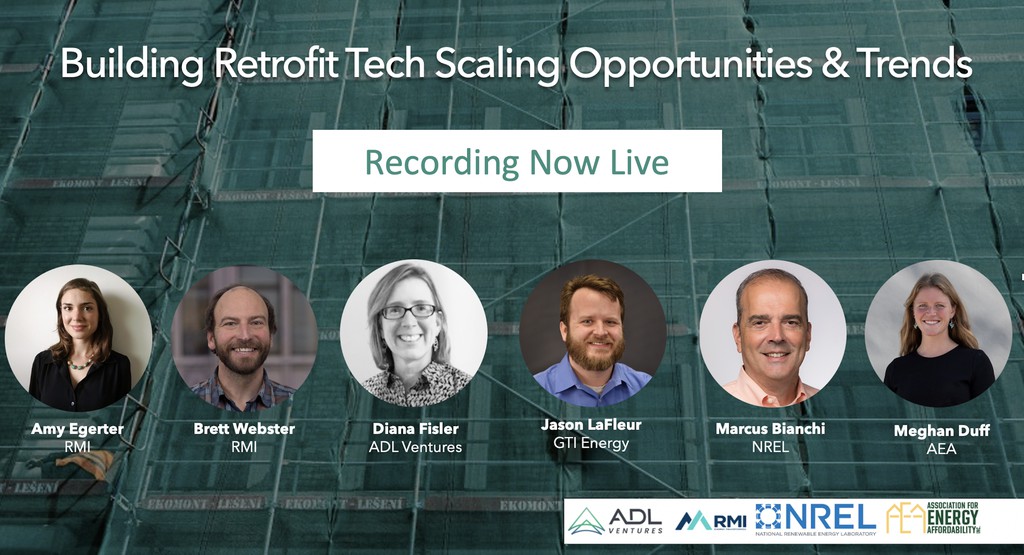 Did you miss the E-ROBOT Prize Building Retrofit Technology Scaling Opportunities & Trends panel discussion on April 15? Don't worry—you can now view the recording to hear about the latest building retrofit technology directly from the experts. Panelists include:
Amy Egerter, Manager, Carbon-free Buildings, RMI
Brett Webster, Manager, Carbon-free buildings, RMI
Diana Fisler, Principal, ADL Ventures
Jason LaFleur, Sr. Program Manager, GTI Energy
Marcus Bianchi, Sr. Building Energy Research Engineer, NREL
Meghan Duff, Sr. Associate, R&D projects, AEA.
E-ROBOT Prize Phase 1 Deadline Approaching!
Phase 1 submissions for the E-ROBOT Prize are due on May 12, by 5 p.m. ET. Take advantage of the support available from AMC Power Connectors ADL Ventures and Newlab by securing a 30-minute one-on-one submission feedback session now.