The U.S. Department of Energy's Solar Energy Technologies Office today announced the six winning teams moving on to Phase 3 of the Community Power Accelerator Prize. Each team received $200,000 based on their submissions and conveyed efforts throughout Phase 2 and will now compete for a $150,000 cash prize.
Competitors were granted a rolling submission deadline for Phase 2—submit the required materials by Aug. 29 for an opportunity to either advance to Phase 3 or receive direct feedback and re-submit by the second Phase 2 deadline. The remaining 19 teams in Phase 2 have until January 12, 2024, to submit their updated materials.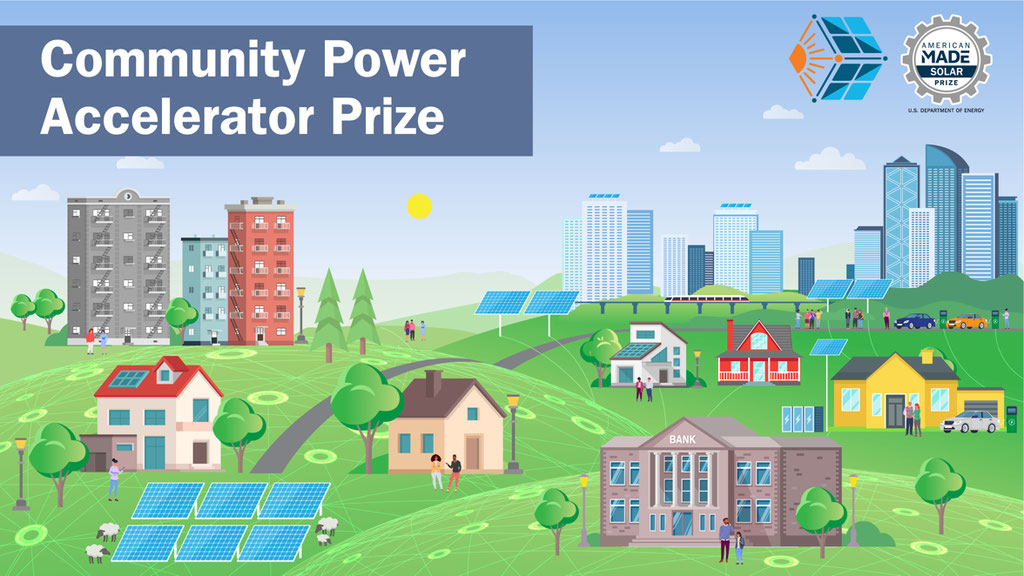 In Phase 2, teams completed an instructor-led Learning Lab course, worked alongside technical assistance coaches to refine their Phase 2 project profiles, and created impactful investor pitch decks. From the first round of Phase 2 submissions, the following teams will advance to the third and final phase:
548 Energy Solutions (Chicago, IL)
Submission: Affordable Power for Chicago
ADL Ventures (Chicago, IL)
Submission: Condo to the Farm (C2F)
Mana Pacific Inc. (Kihei, HI)
Submission: Community Solar for Molokai, HI, and American Samoa
Oregon Clean Power Cooperative (Corvallis, OR)
Submission: Out of the Ashes: Southern Oregon Community Solar
Orleans Parish School Board (New Orleans, LA)
Submission: Solar Investment for a Sustainable School District
Sovereign Resiliency Partners, LLC (Masphee, MA)
Submission: Community Solar for Native American Reservations
Read more about the six teams moving on to Phase 3.
Throughout the next phase, competitors will begin to fully engage on the Community Power Accelerator platform to secure investment commitments from investors and philanthropic organizations. For more information on the Community Power Accelerator Prize Phase 3, please review the Official Rules.
We can't wait to see what these competitors do next!
---