Have you registered for the next Building with Benefits webinar on June 7? Industry experts will discuss increasing resiliency within community solar.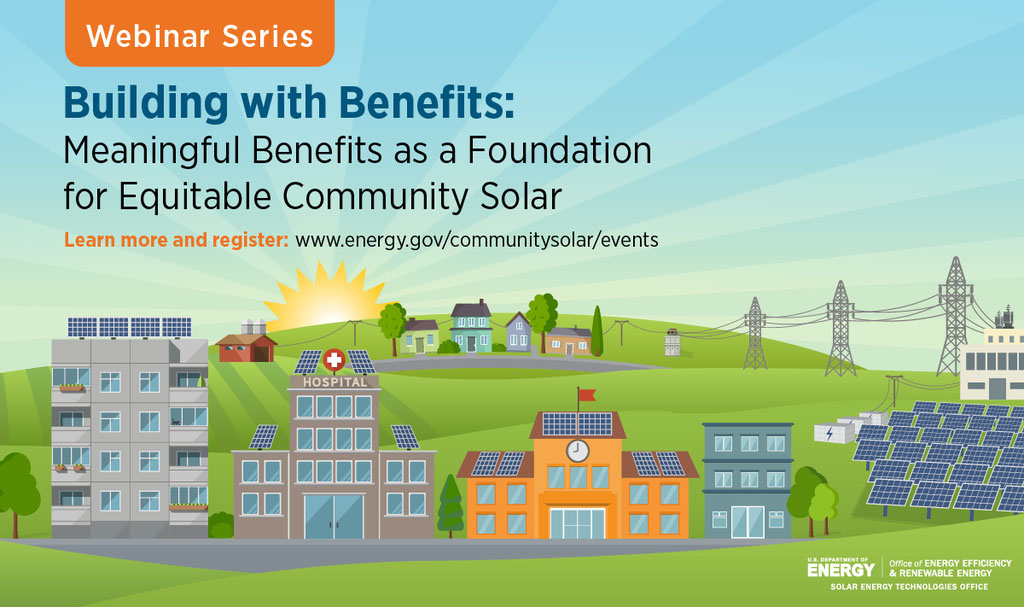 If you haven't had the opportunity to join us yet, the Building with Benefits: Meaningful Benefits as a Foundation for Equitable Community Solar webinar series will cover each of the Meaningful Benefits recognized by the Sunny Awards and provide valuable insight for those interested in growing their community solar programs and portfolios. 2022 Sunny Awards winners will also join to share their experience in the industry and focus on best practices.
Topic: Increased Resiliency
Time: 2:00 p.m. ET
Sign up for the webinar today or share the event with someone you know in community solar.
Don't forget—recordings of the webinars are available shortly after each date.
See you on June 7!