Tomorrow, May 31, at 2 p.m. ET, is the next webinar in the six-part Building with Benefits series, focused on Low- to Moderate-Income (LMI) Household Access.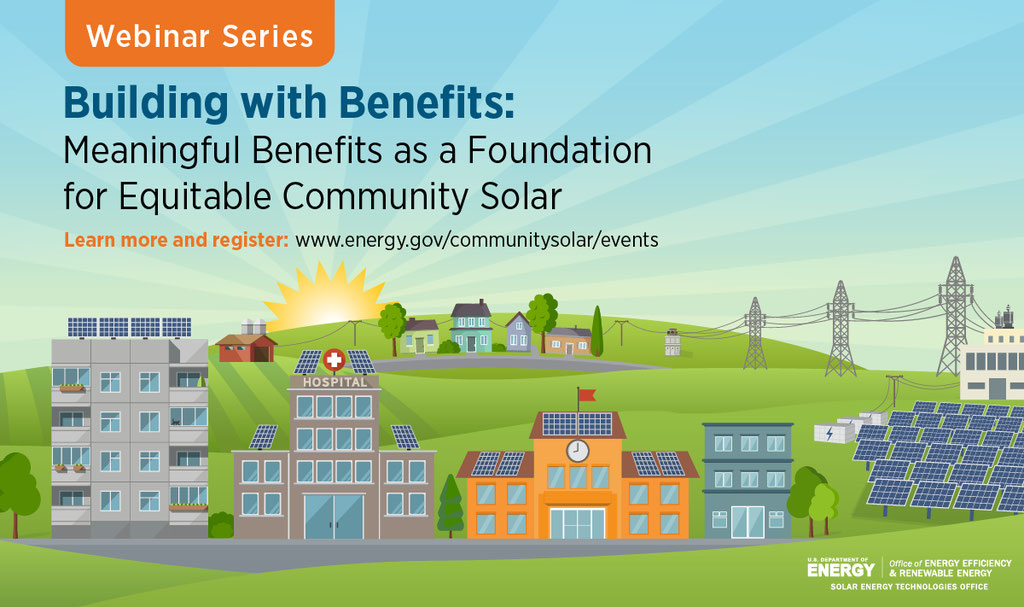 In case you missed the first webinar, the Building with Benefits: Meaningful Benefits as a Foundation for Equitable Community Solar webinar series will cover each of the Meaningful Benefits recognized by the Sunny Awards and provide valuable insight for those interested in growing their community solar programs and portfolios. 2022 Sunny Awards winners will also join to share their experience in the industry and focus on best practices. Watch a recording of the first webinar.
Topic: LMI Household Access
Time: 2:00 p.m. ET
We can't wait to see you at the webinar!