Applying for the 2023 Sunny Awards? You won't want to miss the upcoming six-part webinar series, Building with Benefits: Meaningful Benefits as a Foundation for Equitable Community Solar.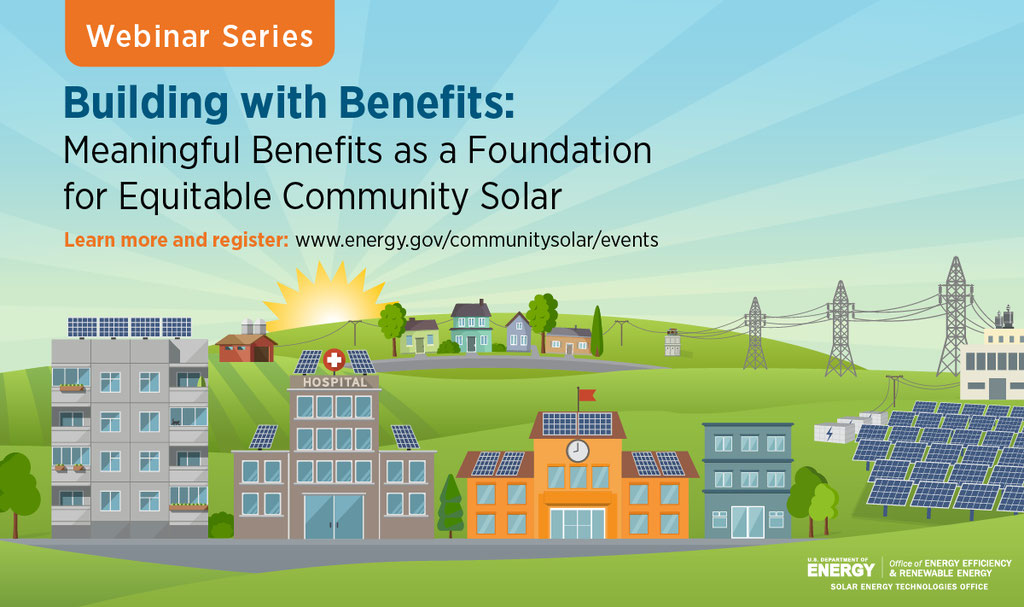 This series, which starts on May 22, will highlight best practices in developing community solar projects and programs that deliver meaningful benefits, such as household savings and workforce development, to subscribers and their communities. Plus, attendees will hear valuable insightful from 2022 Sunny Awards winners and learn how they successfully overcame some of the unique challenges surrounding community solar.
Sign up for each webinar using the links below and learn more about the series on energy.gov.
Greater Household Savings
May 22 at 2 p.m. ET
Low- to Moderate-Income (LMI) Household Access
May 31 at 2 p.m. ET
Increased Resilience
June 7 at 2 p.m. ET
Community Ownership
Rescheduled for July 25 at 2 p.m. ET
Equitable Workforce Development
July 5 at 2 p.m. ET
Community Engagement and Innovation
July 12 at 2 p.m. ET