Ideanco is presenting CLIMATHON DUBAI, a hackathon like and the first in the Middle East, it will take place on June 30 -July 1, 2019, at AREA 2071, Emirates Towers, Dubai, United Arab Emirates.
CLIMATHON DUBAI brings together the challenges of the UAE with the local innovators who have the passion, expertise, and capability to crack them and come up with an actual solution full of impactful benefits for the community locally, regionally and globally. https://ideanco.com/disruption/climathon/
Chosen cohorts of innovators to tackle the set challenges for a full 24-hours at AREA 2071, before pitching their ideas in front of relevant and well-respected judges coming from the climate change, food security, renewable energy, and relevant industry. These ideas can develop into tangible sustainable solutions, projects and potential startups that address not only the UAE climate challenges and food security but also cities across the globe.
The Problems
Biodiversity
Air Pollution
Sea Level Rise

Contestants can choose either one of the problems or all of the problems. Ideanco to work closely with the contestants on choosing the correct problem
The Challenge Breakthrough
24 HOURS - To come up with solutions for the UAE challenges
DATASET - Provided by ideanco. Harvard Business School Aerospace Alumni Association
OVER 100 INNOVATORS - From the region
COACHES AND MENTORS - Provided by Ideanco, YAL and AREA 2071
PRIZES - For the top teams to be part of "ideanco virtual incubator" program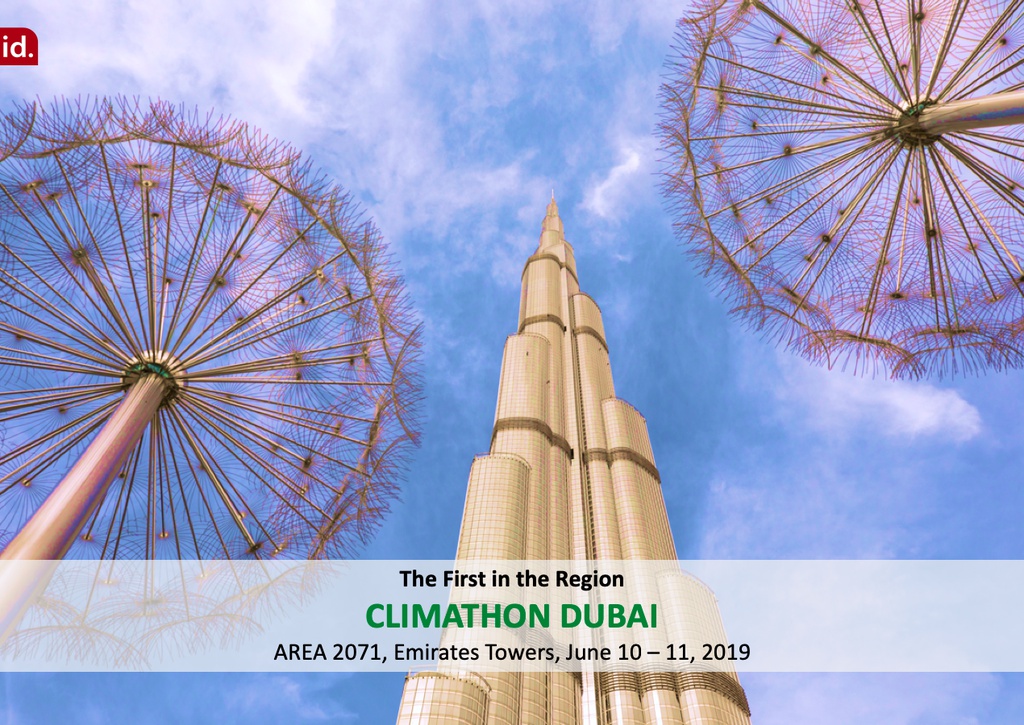 What You Can Do To Cause A Breakthrough
Click ACCEPT CHALLENGE above to sign up for the challenge
Read the Challenge Guidelines to learn about the requirements and rules
Share this challenge on social media using the icons above. Show your friends, your family, or anyone you know who has a passion for discovery.
Start a conversation in our Forum to join the conversation, ask questions or connect with other innovators.
SPONSORS, PARTNERS AND SUPPORTERS: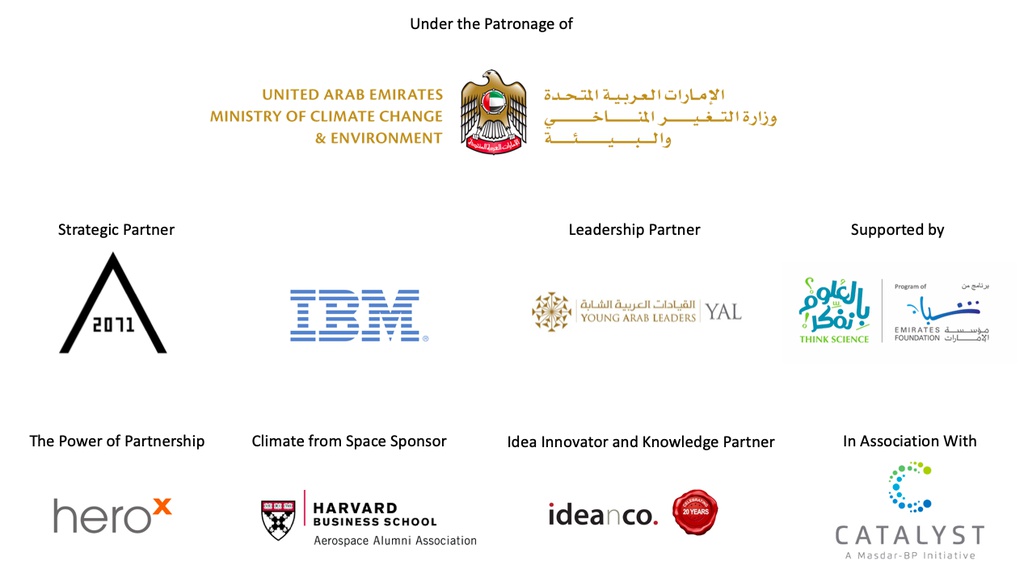 SHARE THE FUTURE AND PROMOTE INNOVATION
Supporting and inspiring the next generation of innovators in the field of Climate Change, while building strong relationships with future leaders of the industry.
CULTURE AND COMMUNITY
Investing in a generation of future engineers, developers, and entrepreneurs. As leaders in the field, you will have the chance to shape the skill set and career trajectory of a tomorrow's innovator.
ENTHUSIASM AND EAGERNESS
Attracting innovators from Physics, Bioinformatics, Computer Science, Engineering, Economics, Math, Philosophy, Cognitive Science and more...