This Thought Leader Series shines the spotlight on trending topics, such as: Innovation, Crowdsourcing, the Future of Work and more. HeroX brings you the people, insights and information to make YOU the expert on powering up your innovation strategy with crowd platforms.
How LEGO Used Crowdsourcing To Boost their Brand!
Jan 14, 2020
Webinar with Special Guest Daiva Naldal, Innovation & Crowdsourcing Consultant and (former) Director, Head of LEGO IDEAS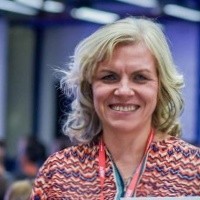 HeroX presents another episode of their Thought Leadership Series in Open Innovation, Coffee with Kal, hosted by their VP of Possibilities, Kal K. Sahota. Joining Kal in this episode will be Daiva Naldal.
Daiva runs her own innovation consulting firm, she is a sought after international speaker with expertise in open innovation and marketing strategies. Notably, Daiva's most recent experience was a 13+ year tenure with LEGO as the Director, Head of LEGO IDEAS. She will share her experiences on how LEGO IDEAS grew from a small pilot project to a sustainable business opportunity within their Product and Marketing Innovation Division. She brings a wealth of knowledge in the open innovation space.
Watch their conversation to learn more about how brands are successfully implementing their crowdsourcing strategies.
If you prefer audio only, you can listen below
How apparel retailer lululemon setup an environment for continuous innovation
January 10, 2020
Podcast with Special Guest Jordan Goldfarb at lululemon
If you've ever wondered why some organizations are able to embed innovation more powerfully than others, then be sure to listen to this special podcast edition of Coffee with Kal. We'll be talking with lululemon about what key strategies you should incorporate to innovate within your own business in the new year.
HeroX's VP of Possibilities, Kal Sahota, will be hosting an engaging discussion with Jordan Goldfarb, Director of Whitespace Innovations and our very own CEO, Christian Cotichini. Listen below to hear the secrets that have directly impacted their abilities to continuously innovate and set their organizations up for success.
What the Power of Crowdsourcing has given us in this past Decade and What's possible for the next 10 years!
Jan 8, 2020
Webinar with Special Guests Epi Ludvik, Crowdsourcing Week CEO & Co-founder, Dave Messinger, CTO at TopCoder
Listen to the stories of how these three top Crowdsourcing Experts have participated in driving innovation through the power of the crowd... for over a decade now! Learn what they are up to and how they will lift barriers to further innovation through crowdsourcing. Get inspired on what's possible for your organization in 2020!
HeroX's VP of Possibilities, Kal K. Sahota, hosted an engaging discussion with Epi Ludvik, Crowdsourcing Week CEO & Co-founder, Dave Messinger, CTO at TopCoder and our very own CEO, Christian Cotichini.
How to bring Open Innovation into your Organization
Webinar with Special Guest Maher Ezzeddine | Co-Founder & CEO of Ideanco
Webinar: December 11, 2019
Join us for this opportunity to learn more about how organizations are partnering to leverage open innovation through Crowd. Understand how to take what you already have in front of you and powerfully build and weave innovation into your organization. This latest episode of Coffee with Kal is hosted by our VP of Possibilities, Kal K. Sahota. Kal is joined by Special Guest Maher Ezzeddine, Ideanco's CEO & Co-founder, and Christian Cotichini, CEO & Co-founder of HeroX. Maher is a recognized thought leader in the innovation space, specifically open innovation and crowdsourcing. He is also the Chairman of Harvard Business School Aerospace Alumni Association.
Full Recording:
Join us for this riveting interview as two incredible Thought Leaders share their insights into crowdsourcing and innovation!
Maher founded Ideanco in 1999, ideanco is an "idea innovator company" that prides itself in being an early adopter of crowdsourcing. Maher has grown Ideanco to become a recognized name in the innovation space, offering Advisory, Academy and innovation Lab services. He believes that disruptive innovation creates new markets and alters existing ones, he's quoted in saying "Do not be disrupted, be a disruptor."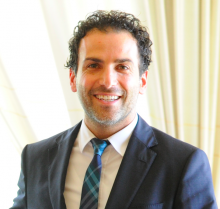 Making News!
The idea innovator company, Ideanco, closed a strategic partnership agreement with the prominent crowdsourcing platform, HeroX, to provide solutions for global challenges within the innovation platform of the Ideanco Lab.
Click here for the Press Release
Innovator Spotlight: Hugo Shelley - 6 Challenges Won!
October 17, 2019
Hugo Shelley is HeroX's most decorated Innovator - with 6 prizes under his belt and more to come we are sure. NASA calls him a 'star solver'. Hugo is a product designer from Scotland and the founder of Iota Technology, a prototyping studio in London. Most of his time is spent trying to find realistic solutions to impossible projects. When he's not helping people build their dream products, he spends his time solving innovation challenges and trying to stop his houseboat from slowly sinking into the river.
Winner:
Join us for this deep dive interview into Hugo's world!
The Power of Innovation with Jeremy Gutsche & HeroX
Sept 24, 2019
If you've ever wanted to join an intimate conversation with a highly respected innovation visionary, then listen in on this Thought Leader Series with Jeremy Gutsche! HeroX's VP of Possibilities, Kal Sahota, spoke with CEO, Innovation Keynote Speaker, Futurist, and Award-Winning Author Jeremy Gutsche about the power of crowdsourcing - and where he's seen it make an impact. With 700 brands, billionaires and CEOs relying on Jeremy and his team to predict and create the future, Jeremy is well-versed in spotting the next trends. Not only that, he has the #1 most-watched innovation keynote videos on the internet, inspiring over 20,000,000 people online!
The State of Crowdsourcing and Innovation with Ken Spedden
Sept 17, 2019
Ken Spedden is a recognized thought leader in Applied Innovation and Crowdsourcing Initiatives. Join Ken and HeroX Co-Founder & CEO, Christian Cotichini in this thought-provoking deep-dive into all things #crowdsourcing! Ken has briefed at the National Academies of Sciences on the next generation of crowdsourcing and led the vision for novel applications of crowdsourcing for the U.S. Army, the United Nations and the U.S. Department of Housing and Urban Development. As the founder of what became an international science, technology and innovation nonprofit, Ken regularly briefs leaders at both Fortune 500 companies and United States Government agencies on disruptive capabilities and applied innovation.