Yesterday, we officially announced that the XPRIZE Visioneers challenge will be extended an additional full month for submissions beyond its original closing date, which was...yesterday. Did you already get all of your ducks in a row, because you were aiming for that April 15th date? Well, like so many folks with their taxes (ahem....guilty) you're ahead of the curve! 
While we're on the subject of deadlines -- you may not know it, but tax day in the US has been pushed to April 18th (that is, Monday) this year because of the Federal Government recognizing the anniversary of Lincoln's death, creating a three-day weekend in DC. Millions of Americans probably rushed to file their taxes by Friday, only to get a needless bonus window.

Just like you! Maybe. Then there's the number of you who still haven't submitted -- GASP! Seriously, what are you waiting for? The website works great, I promise. All you have to do is head over to the XPRIZE Visioneers Challenge Page and then...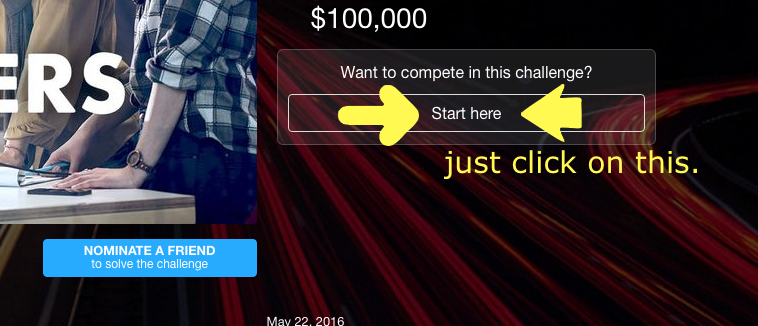 The rest is almost as easy, I promise. 
Get on it, you only have until May 15th for your shot to change the world!