As breakthroughs in transportation, automation, and private spaceflight continue to unfold, the work of adapting our current systems to meet the demands of new air traffic and load on the system rarely holds the spotlight. The National Aeronautics and Space Administration (better known as NASA) has turned its attention to the future of aerospace infrastructure, which you might say is somewhat...up in the air.

Enter NASA's latest incentive-based competition -- the Sky for All Challenge. Sponsored by the NASA Safe Autonomous System Operations (SASO) project, this $15,000 challenge seeks to inspire innovative solutions on how to ensure the skies of the future will be a safe and efficient place for all travelers and vehicles.

Looking to 2035 and beyond, it's expected that private spaceflight, autonomous vehicles and machine intelligence are likely to become regular parts of the landscape. With many types of vehicles being piloted by a combination of human pilots, automated systems or hybrid operators, the skies are likely to become a more crowded and challenging space.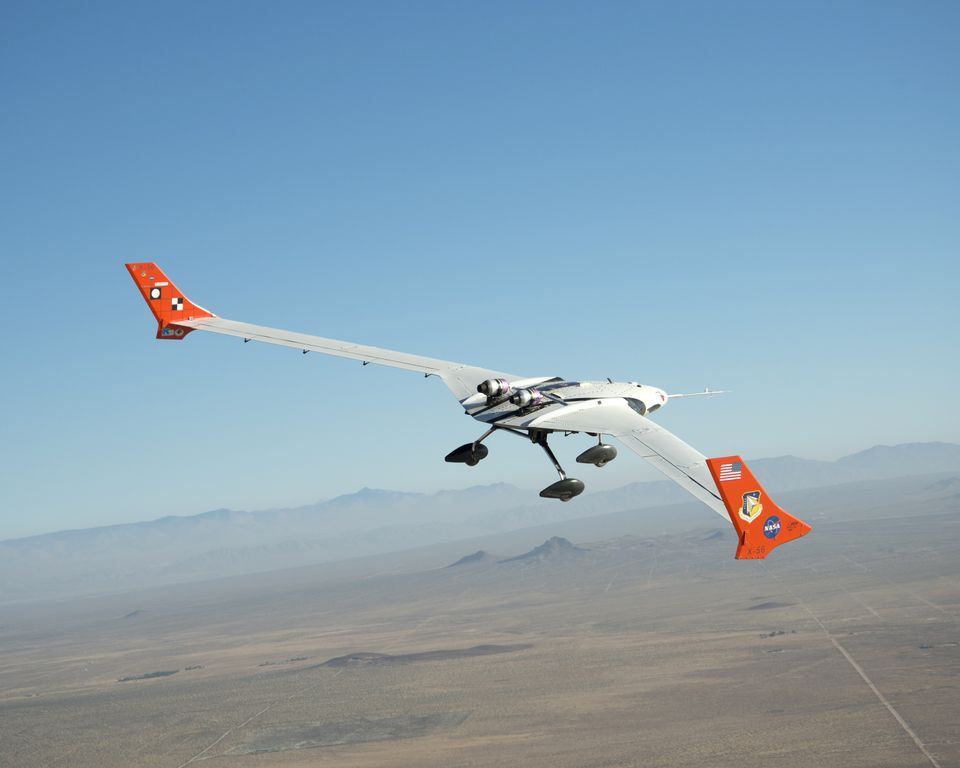 Photo credit: NASA

In short, the Sky for All Challenge is intended to solicit innovation and ideas to support the development of concepts and technologies for the airspace of the future, ensuring that a system is in place that can address problems before they emerge.
At present, the rules governing US airspace, as overseen by the Federal Aviation Administration (FAA), have resulted in an exceptionally safe airspace. The current system handles an estimated 10,000 vehicles per day using human control safely and effectively. However, this system evolved over the course of the 20th century and is primarily equipped to deal with 20th century conditions.
This system is currently reaching saturation. Considering that the airspace of the future will likely be orders of magnitude more complex -- with an envisioned load of around 10 million vehicles per day (including personal air vehicles, passenger jets, unmanned vehicles of various sizes and speeds and commercial space vehicles) -- some serious upgrades are in order.

While there are those who would argue that the system will continue to evolve to meet the new challenges, as it did in the past, this approach has some drawbacks. Not only is it likely that changes will come faster than we can respond to them, but our current system lacks the necessary scalability to support the airspace of 2035 and beyond.
With these current limitations in mind, NASA has chosen to include a "clean-slate" approach, and is soliciting solutions that can address the particular challenges of the future before they become real. NASA is engaging the community of problem-solvers and innovators and is offering a cash prize for the best idea.

In accordance with the rules of the competition, submissions should propose solutions that are scalable, robust, and safe, as well as capable of interacting with other modes of transportation; i.e., ground, sea, and telecommuting. And, of course, submissions must also take into account how the current system will transition to the future system, and present ideas on how to address any major obstacles that could arise.

Do you have great ideas about the future aerospace or air traffic control? Then head on over to the Sky for All Challenge and register for a chance to win!
Top Image Credit: NASA