In their drive to get more out of clinical trials, the Bonnie J. Addorio Lung Cancer Foundation and Free to Breathe came together to launch the Clinical Trial Innovation Prize (CTIP). With a total of $75,000 available in prizes, this unique two-phase competition seeks to award innovative ideas to increase the number of cancer patients participating in clinical trials, in attempt to change the dismal statistic that only 3% of all cancer patients participate in trials. 
In honor of 2015 World Cancer Day, the CTIP was launched on February 4th, 2015. Over 100 innovators and 14 teams participated in the challenge from all over the world, with submissions coming in from Israel, Nigeria, Germany, India, the United States and 13 other countries. And after two rigorous rounds of reviews by a panel of judges, the winners of the first phase of the competition - known as the Ideation Phase - have been announced!
The First Place Prize of $20,000 went to Helynx, a start-up composed of researchers out of Caltech, UCLA and Harvard, and Dr. Jae Kim - a cardiothoracic surgeon at City of Hope. Out of all the entries, it was their invention of a unique system for automatically matching patients to clinical trials that was considered the best.
Known as "Match Point: Matching Patients and Trails via EHR", this system uses machine learning techniques to read patients' Electronic Health Records (EHRs) and determine their eligibility to participate in trials. This program will now be piloted at the 13 community centers affiliated with City of Hope, which has been voted one of the best cancer treatment centers in all of southern California.
The Second Prize of $5,000 went to Dr. Matt Geber and Deanna Teoh of the Gynecologic Oncology Department at the University of Minneapolis. Together, Geber and Teoh development the "Fast, Fun & Friendly: Build Trust Before Research" individualized Welcome App, which uses video content to inform patients of the details of the care they will receive. In addition to providing a clear and succinct message about the benefits of clinical research, this app is also designed to dispel the myth that effective treatments will be withheld during a clinical trial
A third prize, known as the People's Choice Award, was also awarded from the top 12 finalists that were chosen to participate in a public vote. Of these, the award went to Noah Craft of Science37, who garnered the most votes for his invention of the Network Oriented Research Assistant (NORA). Basically, this small, wearable device gives patients real-time access through telephone and video calls to connect them to clinical trial staff, allowing them to circumvent barriers to travel or access to information on how they can become involved.
As a co-founder and the CEO of Science 37, Craft and his company are working to help patients take part in clinical research from the comfort of their own homes. This they do by leveraging concepts like telemedicine and networked clinical trial platforms to create a decentralized series of trials where investigators, coordinators and administrators can be geographically dispersed.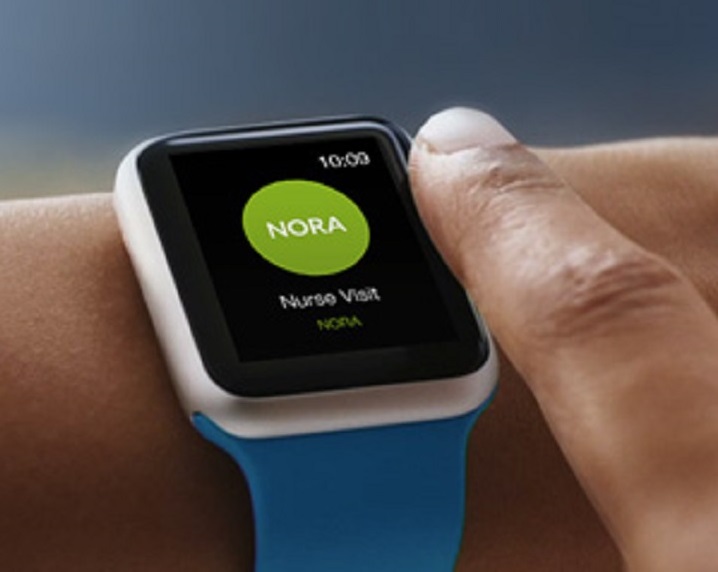 The Network Oriented Research Assistant (NORA) utilizes wearable tech to keep patients connected to trial researchers. Credit: lungcancerfoundation.org
All in all, the judges and sponsors of this challenge were quite pleased with the quality and quantity of the ideas they received. As Bonnie J. Addario, a Stage-3B lung cancer survivor and the founder of the ALCF, said of the competition:
"The Innovation Prize competition is doing exactly what we wanted it to do and that's generating new ideas that could potentially help people suffering from cancer. Increased participation in clinical trials provides the opportunity to accelerate the pace of research and drug development, which could allow patients to live longer and better lives."
Dr. Guneet Walia, the Director of Research and Medical Affairs at the ALCF, was also very pleased with the competition and the innovative ideas it inspired. Moving forward, she claims the ALCF will be working closely with the winners to coordinate their efforts with the medical industry and ensure that they have the desired impact. As she told HeroX via email:
"ALCF will be mentoring each of these applicants to guide them in taking their ideas forward towards implementing them, working with these teams and innovators to develop their ideas further by seeding collaborations with industry, academia and other partners. The solution lies in a collaborative, collective approach, focusing on the end goal- helping patients and advancing the field so that cancer, especially lung cancer, one day is a chronically manageable disease, and not one of the leading causes of death."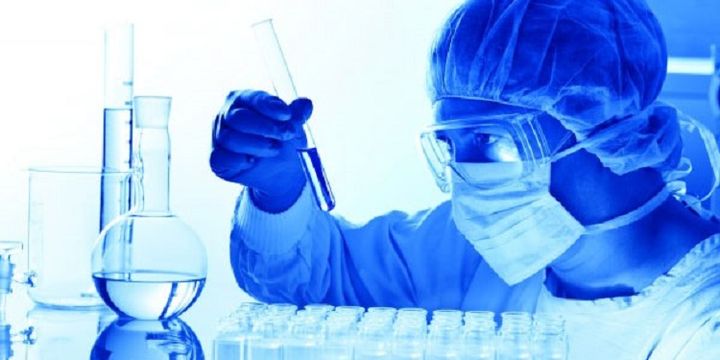 Clinical trials remain the most accepted and scientifically valid method of testing potential cancer treatments. Credit: cloudbyz.com
In a few days' time, phase two of the competition - the Implementation Phase - will begin. Here, competitors will be entitled to prizes totaling $45,000 USD after they provide proof that their ideas have resulted in an increase in participation in cancer clinical trials.
At present, clinical research trials are the most effective and scientifically valid means of testing treatments for cancer, which remains the leading cause of death worldwide. Unfortunately, medical science is advancing quite rapidly and beginning to outpace researchers' ability to test potential treatments. In addition, it has been noted that far too few patients are taking part in clinical trials, due to a combination of stigma and a lack of proper information.
If we are to help turn things around, better treatments are needed, and soon. By offering innovative solutions on how we can better connect patients to trials and overcome the stigma associated with testing, those who are participating in the CTIP are helping to ensure that cancer can one day be beaten!
Do you have ideas on how illnesses could be treated? Then head on over to our Create a Challenge page and be prepared to make a difference!