First Visioneer of 2017 Announced
A big congratulations is in order for Christopher Bush, the first selected Visioneer of 2017.
Rest assured, Chris won't be the last! We're evaluating applicants on a rolling basis, so make sure you get yours in as soon as you can!
We're getting down to wire for the first round of applicants, as the deadline to be included is tonight, February 28th at 11:59pm EST.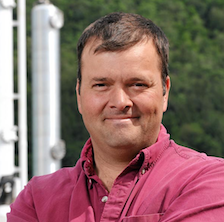 "I prize decentralized, democratized food/energy/water systems, interconnected for education, removing hunger as a barrier to any people."
Just hearing about XPRIZE Visioneers 2017?

 
Don't worry, there's still a chance to apply!  We've added a second deadline -- March 15th- -- for a whole new round of applicants*. This second round will also be reviewed on a rolling basis, so decisions will be made first come, first serve --  don't delay! The sooner you apply, the better your chances of becoming a Visioneer!

*First-round applicants will have priority in the review process, so don't hesitate if you're ready to submit now!