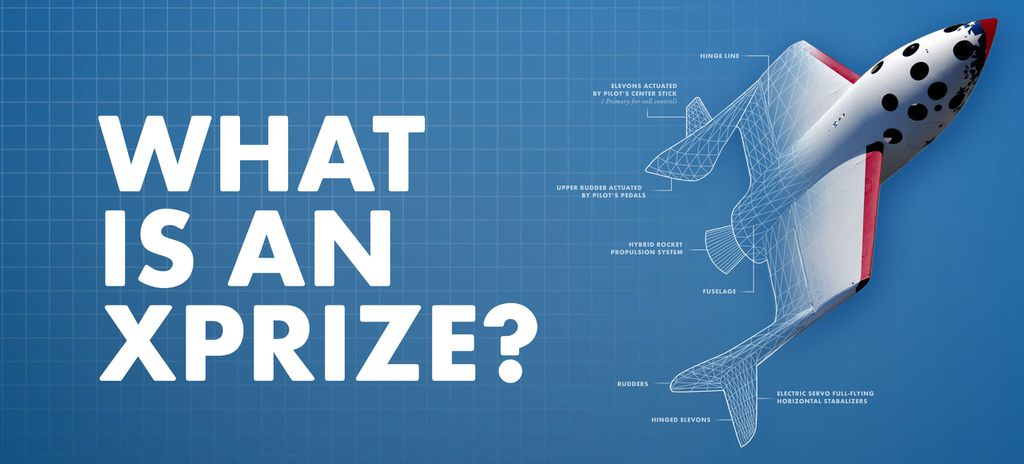 The XPRIZE, that global incentive prize hub that sparked the commercial space industry, isn't just focused on rocket ships (although they do love rocket ship -- and all things space, actually.)
The XPRIZE vision is far greater than that. Theirs is a future of abundance, one where the average global citizen can and will experience a massive improvement in their quality of life, at least relative to today's standards. Their tried-and-true method is to use incentive prizes to drive the next big idea. XPRIZE solutions cut through the stale white noise of the status quo, and take on big problems (both old and new) in unexpected ways.
Every year they look for more "Grand Challenges" (as they call them) to tackle. You can help them design and plan for this year's Grand Challenges in the XPRIZE Visioneers 2017 Challenge. 
Year after year XPRIZE and similar projects are helping us realize a world that is more and more like that of Star Trek: one where us earthlings have access to all the energy, food, and resources we need -- not to mention a near perfect mastery of human health and conditioning. Sound too good to be true, though?
Yes, it may seem wild and unbelievable, but take a look at these three XPRIZE challenges that are already in the works. We won't be blasting off through wormholes next year, but contests like these are taking us there, one breakthrough at a time.
Global Learning XPRIZE
Spaceships are important, but the real momentum behind a utopian future narrative is that of global unity, and what humanity can do when it works together. The $15 Million Global Learning XPRIZE is trying to connect people through knowledge, giving them the tools they need to learn and share their experiences with the world.
The goal: to develop open source, scalable software that will enable children in developing countries to teach themselves reading, writing, and arithmetic within 18 months. With an estimated 250 million children around the world unable to read or write and many without access to good schools, this technology is sorely needed.
This challenge aims to give children everywhere in the world the ability to lift themselves out of poverty, providing them with skills they can use to improve their lives. 
Google Lunar XPRIZE
This one might seem like a throwback, but – don't you think it's time we went back to the moon? That's what the $30 Million Google Lunar XPRIZE is shooting for.
Far from a useless grey rock, the moon is our gateway to the solar system, and hence the rest of the universe. It presents an ideal environment to learn about what's required for space exploration, a training ground to experiment in the science and tech we'll need. And it's abundant in many resources that would be valuable and beneficial back on Earth.
We can also check out the lava tubes. Neat.
To win this challenge, a team will need to:
Successfully place a spacecraft on the moon's surface (238,900 miles away)
Travel 500 meters
Transmit HD video and images back to Earth
You can check out the awesome developments in this challenge in the documentary video series, Moon Shot.
Keep your eye on this one, because five teams already have confirmed launch dates for 2017:
SpaceIL (Israel)
Moon Express (US)
Synergy Moon (International)
TeamIndus( India)
HAKUTO (Japan)
Qualcomm Tricorder XPRIZE
OK, the Star Trek connection is pretty direct here.
In the TV series, doctors use a small device called a tricorder to diagnose pretty much any illness, without even touching the patient. It's all of our medical instruments wrapped into one, plus more.
It's one of the most incredible inventions in Star Trek, but it's the goal of the $10 Million Qualcomm Tricorder XPrize. They want to put your healthcare in the palm of your hand.
By giving consumers the ability to make their own health diagnoses – reliably and accurately - the tricorder will revolutionize the way healthcare is delivered. People will be able to incorporate that information into their daily lives, without needing to find, pay, and take instruction from specialists.
To win the challenge, the tricorder must be able to accurately diagnose 12 diseases, plus the absence of conditions, for a total of 13 health conditions. In addition, it must be able to monitor five vital health signs, like blood pressure, respiratory rate, temperature, etc.
There are two finalist teams: Dynamical Biomarkers Group (Taiwan) and Final Frontier Medical Devices (US). You can check out their prototypes (they look pretty sweet!), and learn more about each team.
Is there something about the world that you just can't let stand? We're facing a lot of epic problems, many of which don't have major public attention.
Ask yourself, how would you help people if you had a billion dollars? You can change the world by lending your skills and vision to XPRIZE, and teams of experts will help bring it to reality. Check out the XPRIZE Visioneers 2017 Challenge, learn more about designing global incentive challenges, and get registered today!