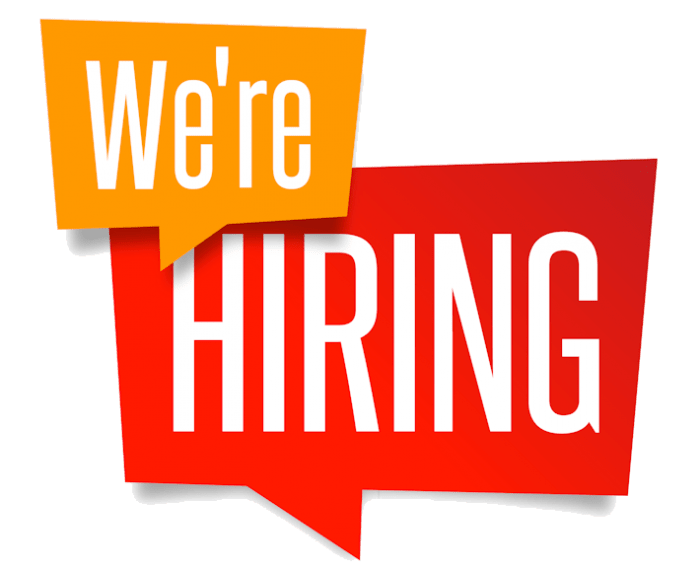 No "JOB Seekers" please,
only "PURPOSE Seekers", "IMPACT Makers" and "VALUE Adders" wanted.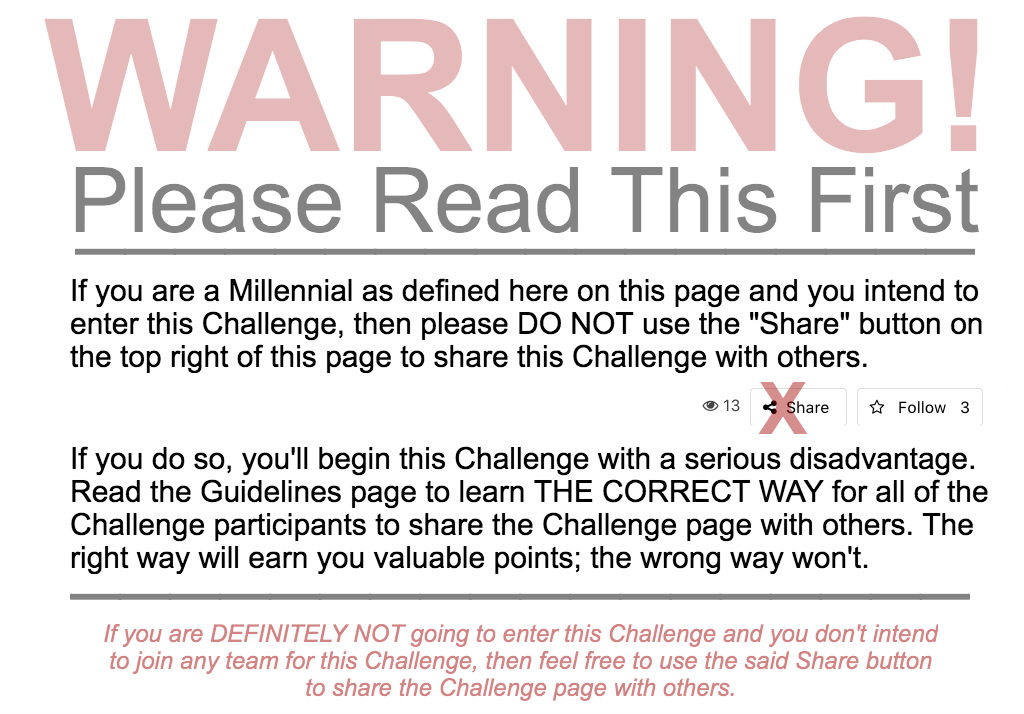 This is a GLOBAL RECRUITMENT CHALLENGE for ENTREPRENEURIAL MILLENNIAL TALENT who don't just want to "Work & Survive", but who desire to Work on the World's Biggest Challenges collaboratively with their Millennial Peers and with the World's Smartest Enterprise Blockchain Company - SM@RT INC.
About SM@RT INC.
SM@RT is a US Humanitarian Blockchain Enterprise company founded in October 2016. The company has a primary mandate (facilitating and accelerating the achievement of the UN Sustainable Development Goals / SDGs) and a secondary mandate (helping to unlock the true and full social and economic potential of the global Millennial generation). Together they are strategically synergistic.
SM@RT INC. as a company, was designed and engineered to be radically different from any other company on the planet, both in terms of its operations scope and model, as well as its financial performance.
SM@RT's ambition is to be exactly the company that Millennials would build for themselves, if they all came together to create a company as their ideal company to work for. What better way to achieve that ambition, than to partner with Millennials worldwide to build and run a company with such a vision?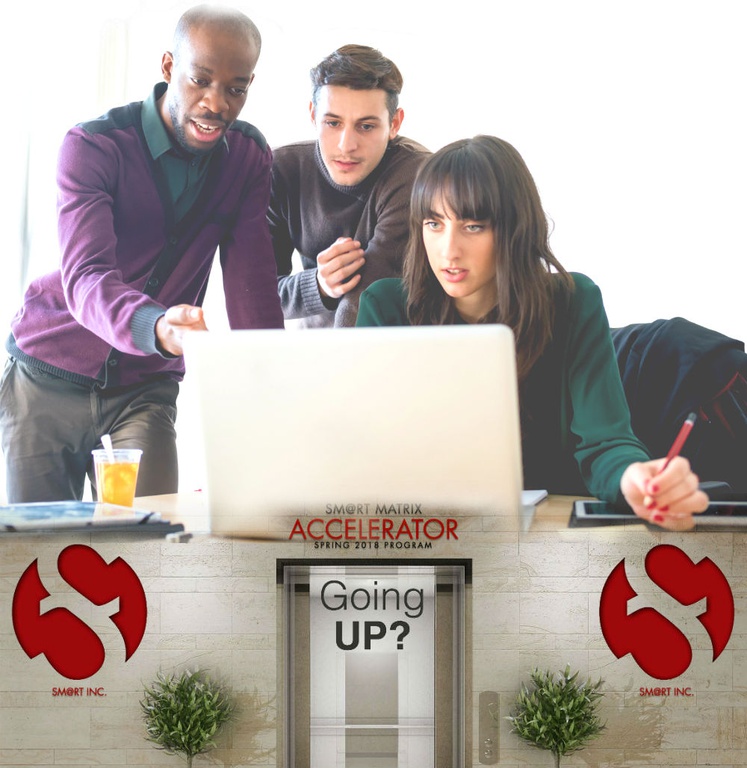 Own a disruptive sustainability business either selling sustainable products or building a new sustainable solution? We want to hear from you. Read on to learn more or visit our corporate website.
...........................................................
The Catch 22 Situation - A Problem Duality
The world's biggest problems (plural) are defined within the action framework of the UN Sustainable Development Goals. Those issues collectively define "Primary Problem" which SM@RT INC. was founded to address.
However, there is another secondary problem of critical parallel significance; that "Secondary Problem", is the fact that the most viable human resource workforce on the planet for working on and solving the Primary Problem, that being the Millennial generation...
a) has not been recognized by governments as the ideal major human resource to deploy, not sporadically but "en masse" to solve the "Primary Problem", and instead their focus currently rests primarily on scientists and engineers (we are not discounting the value of scientists and engineers)
b) do not currently see themselves as a collective powerhouse 2 Billion in number globally, nor do they truly understand what immense potential for driving positive global change they can unlock and release through intelligent collective action
c) are significantly economically marginalized to such a degree that far too many of them are so focused on the day to day challenge of survival in the world's hostile economic environment, that they have not recognized the immense economic and social transformation potential of coming together as a global collective, to force radical positive change in the world
... () ...
Acknowledgement - Obviously, millions of Millennials across the globe are doing quite well financially, but in the context of a 2 Billion member global Millennial demographic, the research statistics clearly show that the vast majority of Millennials are economically marginalized to a notable degree, and are often dependent on some level of financial support from parents, or friends and in some countries, the state.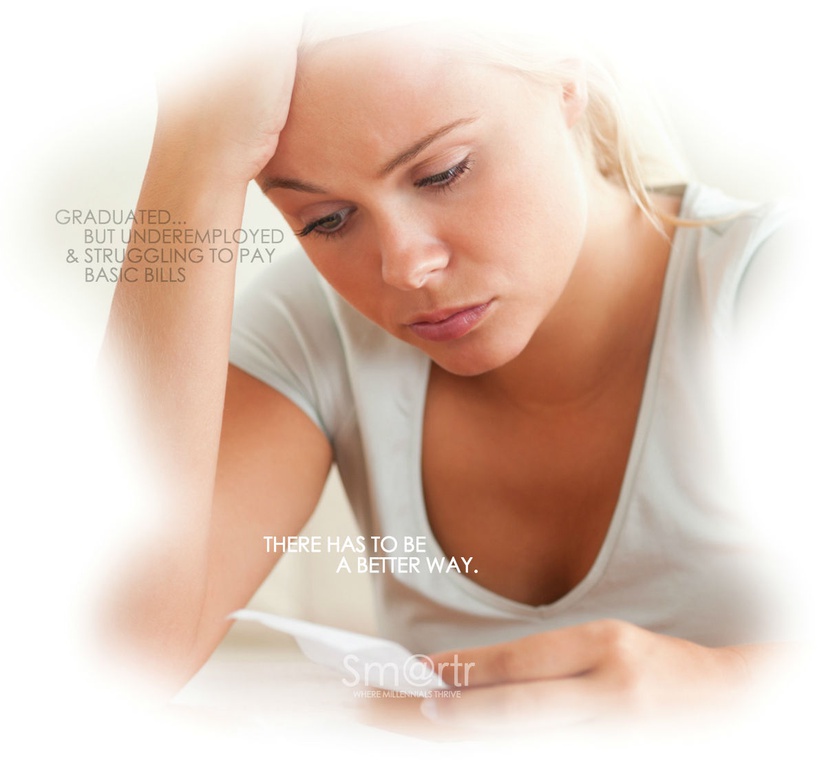 In order to effecectively address the "Primary Problem" defined by (and inherent within) the UN Sustainable Development Goals, SM@RT believes it is necessary to
(1) UNITE Millennials worldwide in singleness of mind and purpose around "collective" personal economic transformation,
(2) SUPPORT Millennials worldwide in casting off the invisible shackles of "systemic" economic marginalization and dependence, and
(3) EMPOWER Millennials worldwide to do the best work of their lives that is extremely gratifying, focused on facilitating and accelerating sustainable development and global social impact.
.......
Crowdfunding Campaign VS Traditional Venture Capital
In order to accomplish the foregoing and thereby enable SM@RT as a company to make a dramatic impact by accelerating the achievement of the UN SDGs, it is critical that SM@RT quickly obtains a degree of venture funding, which will allow it to begin the major work that it is mandated to carry out. Rather than sell a large portion of equity in SM@RT to venture capital firms, whose focus is always going to be more on maximizing profits than maximizing impact, we have chosen to PARTNER with the global Millennial generation in the marketing and promotion of a Blockchain Based Crowdfunding Campaign for SM@RT, giving Millennials across the world an opportunity to work together with SM@RT, from the very beginning of its journey as a global social enterprise startup.
.......
First Priority
Our first priority as "The Millennial Company™", therefore, is to rally/unite the global Millennial generation
- to declare August 12th, 2019 as more than just "Earth Day"...
- to declare August 12th, 2019 as the day Millennials say enough is enough to the economic dependence pressures imposed upon them by a greed-driven, predatory, 21st century world economic system...
- to declare August 12th, 2019 as the day they begin to lay a foundation for a 22ND CENTURY World Economic System powered by Blockchain technology, that is more equitable and just for all humanity..
- to declare August 12th, 2019 as the day Millennials worldwide reclaim control of their socioeconomic future and their dreams..
- to declare August 12th 2019, as...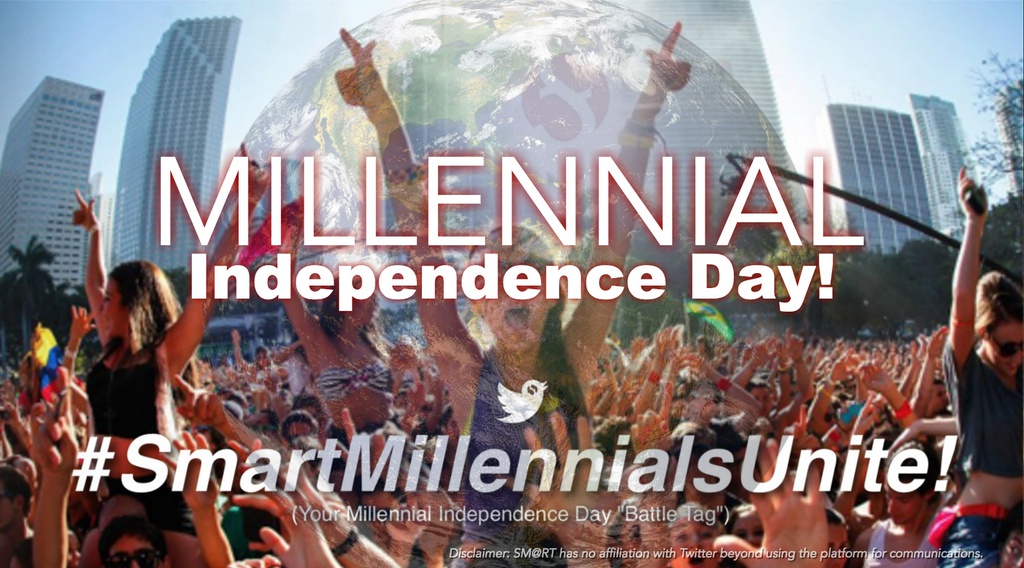 (MILLENNIAL INDEPENDENCE DAY™ is a pending trademark of SM@RT INC.)
................................................................
GLOBAL TALENT RECRUITMENT
A Radically Different Approach
A New Reality TV DocuSeries
The key to successfully engaging and inspiring tens of millions of Millennials across the globe to partner with SM@RT to make the world more sustainable for future generations, is to make the work they do with SM@RT highly visible. We believe that our company's mission and startup journey is much more compelling and would provide much richer subject matter and global location relevance, than other reality TV shows with a startup/business focus.

Sm@rTV™ - Coming soon to a Smartphone near you...
Fashioning our promotion/outreach to, and the recruitment and ongoing engagement of Millennials, within the construct of a Reality TV Show development initiative, creates a viral marketing medium and provides a global platform for validating the major global impact our Millennial partners will be making in the world. The vision is to leverage the Reality TV Series as a foundation, to ultimately produce a feature film about the SM@RT startup journey, to be released in the near future.
The overarching objective of this Challenge, is to identify thirty-seven (37) talented, passionate, ambitious, innovative and tech-savvy Millennials from around the world, to join the team of SM@RT INC., a US Humanitarian Blockchain Enterprise startup company, under a very unique and highly innovative Sm@rt Internship Program, implemented as a Reality Television Show
The Co-Founder™ Global Startup Talent Search Challenge aims to mobilize and engage 1 Million Millennials worldwide for major social and economic impact, by having them become aware of, widely promote and participate in two SM@RT initiatives
1) the OPERATION AIRFORCE ONE™ - SM@RT's global #WarAgainstClimateChange™, a Real World Blockchain Powered Mission to Save the Planet Earth. This initiative is now the "tip of the spear" of SM@RT's strategic Global Sustainability Action Plan for financing and accelerating the achievement of the UN Sustainable Development Goals, called AGENDA 2100AD.
2) the SM@RT IVO Awards and Celebrity Charity Fundraising Event, which takes the form of the most unique Global Cocktail Party Event ever conceived and executed. Everything you do in Part 1 of this Challenge promoting the SM@RT Climate Change initiative, will be honing your social media marketing and promotional skills for this Awards/Charity event that will both declare and celebrate August 12th, 2019 as MILLENNIAL INDEPENDENCE DAY.
More details on this epic Millennial Event will be coming over the next few months.
.......
Sure sounds exciting... but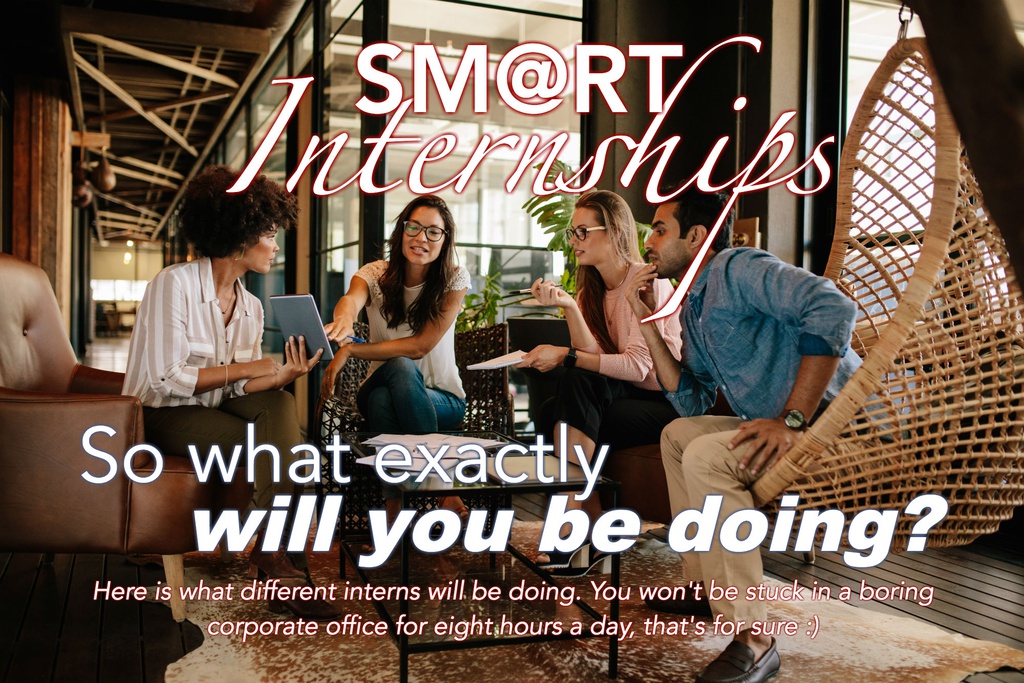 The scope of work within the SM@RT enterprise is wide and varied.
FROM ONE DAY TO THE NEXT, YOU COULD BE:
Managing our social media accounts from your favorite cafe
Serving as an admin for our online community site from your tablet or smartphone
Managing our member affiliate program
Learning to build buildings with sustainable building materials
Traveling to other countries to work on sustainable building projects
Running a workshop on Blockchain and Cryptocurrency
Researching sustainable product options for an upcoming real estate project
Creating cryptographic vouchers and wallets for SM@RT clients
Preparing proposals and pitching sustainability projects to governments
Brainstorming ideas to enhance SM@RT's mobile app experience
Updating various SM@RT public facing websites
Participating in various client acquisition conference calls
Updating and creating corporate online information documents
Traveling internationally to help coordinate SM@RT promotional events
Learning about transformable, temporary building systems and helping to deploy them
Helping to design Landing Pads on Smart Home rooftops for VTOL aircraft
Planning the best VTOL aircraft tour experiences for SM@RT community guests
Working with a government department to bring SM@RT's expertise to a sustainability project
Helping with the physical construction of our sustainable smart homes
Providing support re the interior design of our smart homes
Working to assist with the development of our blockchain platform
Flexing your sales skills in the acquisition of corporate sponsors
Leading the research for and coordinating the acquisition of "smart product" suppliers
Helping with the coordination of our reality tv series production
Working on designing the best user experience for our health tourism Smart Clinics
Serving as acting CEO of SM@RT for one day (the experience matters more than the result)
And many other possibilities...
...................................................................................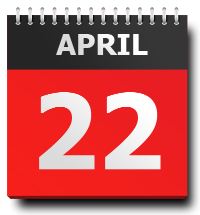 On April 22, 2019
Real Change Starts With You...
With much of the legal uncertainty now behind us, we will OPEN REGISTRATION for The Co-Founder Challenge here on HeroX, December 22nd, 2018. That gives you four months to show us what you can do and why you should be one of the first contestants on The Co-Founder™, before our major SDGs and Climate Initiative launch on International Mother Earth Day, April 22, 2019. We'll recognize the exceptional contenders at that point, but you'll still have another 10 weeks to step up your game and make your challenge submission the best it can be.
The date 22nd is significant, for on that date will begin a Massive Millennial March toward the dawning of the 22ND Century, with the goal of mitigating the dire predictions for the planet that the turn of the century could bring to pass, if not addressed aggressively and collectively at global scale, starting NOW.
It is abundantly clear that politicians at the highest levels are not able to agree and collaborate to effect positive change at the scale required and in the timeframe required. Shall the world's citizenry just sit back and bury their heads in the proverbial sand?
Boomers are now past their prime and are largely psychologically fatigued at this life stage; Gen X has much to offer in the future but are only now trying to get their bearings and a solid education. The mantle of urgent positive change, therefore, rests squarely with the global Millennial generation, the most social impact minded generation of all time.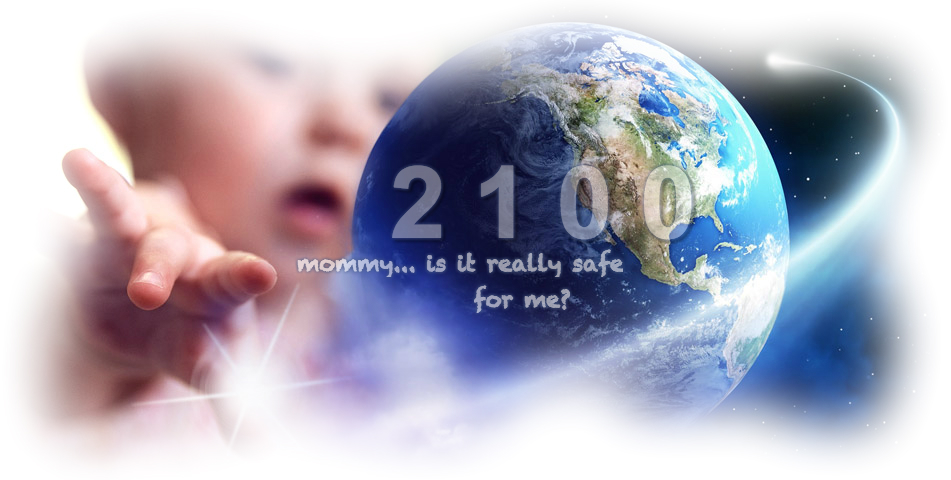 So, Sm@rt MILLENNIALS,
Are You Up For A Challenge to Transform the World?
Humanity is counting on you.
The "RED PILL" (SM@RT INC) is for those who answer "YES!".
The "Blue Pill" (Legacy World Economic & Environmental Reality) is for those who answer "No", because they love things just the way they currently are.
For those who answer "YES!", an "Xtraordinary" future awaits, a future of great work, fantastic social experiences, economic sufficiency and an unparalleled personal sense of purpose and value. Together, you will build the future; together, you will build the
SM@RT MATRIX™
As stated earlier, The Co-Founder™ Global Startup Talent Search Challenge aims to mobilize and engage 1 Million Millennials worldwide for major social and economic impact, by having them become aware of and fully participate in OPERATION AIRFORCE ONE™ - SM@RT's global #WarAgainstClimateChange™, a Real World Blockchain Powered Mission to Save the Planet Earth. This initiative is based on SDG #13 (Climate Action) and is the priority focus of SM@RT's strategic Global Sustainability Action Plan for financing and accelerating the achievement of the UN Sustainable Development Goals, called AGENDA 2100AD.
The Challenge seeks to identify thirty-seven (37) talented, passionate, ambitious, innovative and tech-savvy Millennials from around the world, to join the team of SM@RT INC., a US Humanitarian Blockchain Enterprise startup company, under a very unique and highly innovative Sm@rt Internship Program, implemented as a Reality Television Show.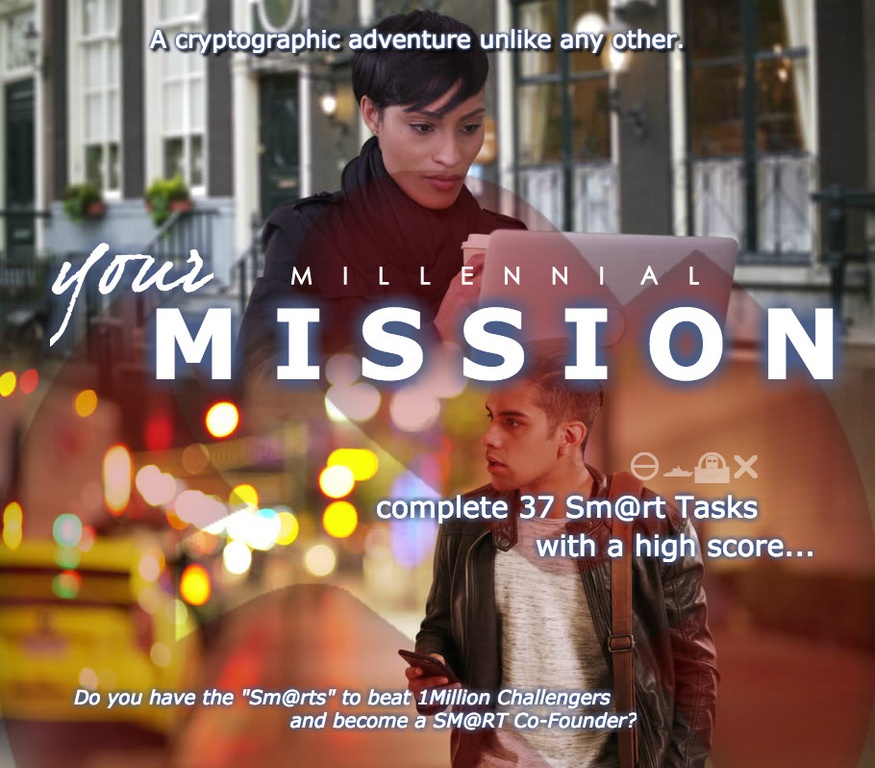 YOUR MISSION, if you choose to accept it,
is to refer as many Millennials as you can to participate in The Co-Founder™ Global Startup Talent Search Challenge; and go on to successfully complete all of the 37 Sm@rt Tasks that make up The Co-Founder Challenge, thereby demonstrating that you have the skills and aptitude necessary to become an honorary Co-Founder of SM@RT INC. Task #37 is to use all of the skills you have acquired and honed over the preceding 36 Sm@rt Tasks, to drive UNPRECEDENTED online engagement by millions of people worldwide, for the SM@RT IVO Awards & Charity Fundraising Cocktail Party event on August 12, 2019. The engagement goal is to surpass the highest level of engagement ever attained by the Super Bowl for a one day event.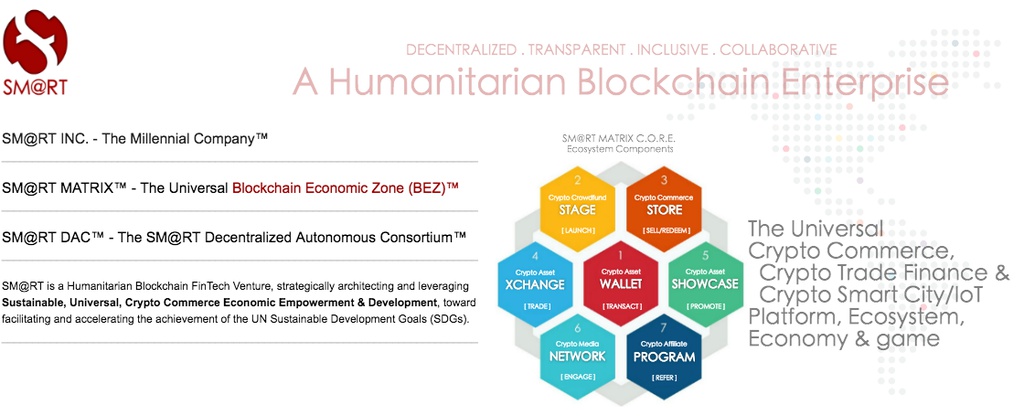 We welcome Millennials from all walks of life, from any of the 193 UN Member States, to embrace this challenge and the opportunity to help build "SM@RT MATRIX™", the most powerful SDGs acceleration solution ever conceived, and help build SM@RT INC, the only company in the world conceived and designed from the ground up to empower and unlock the full socioeconomic impact of the global Millennial generation, with a clear social impact mandate fully aligned with the Millennial mindset, values and heart.
NB. For the purposes of this challenge, we define a Millennial as anyone born during the period starting January 01, 1980 and ending December 31, 1999. You will need to prove via legitimate documents, that you were born within that time period to be selected as a preliminary or final winner. To register for the challenge, click the "ACCEPT CHALLENGE" button above, starting on December 22, 2018. The Challenge Forum is your space to share thoughts and ideas with potential competitors or to create teams with similar visions.
.......
The PROBLEM Synopsis
The UN Sustainable Development Goals (SDGs) are a noble and important objective, but while there are thousands of non-profit organizations working on thousands of initiatives focused on one or more of the sustainable development goals, the likelihood of achieving any of the 17 SDGs by 2030 is virtually nil, due to a critical underlying problem that manifests as a serious obstacle for the achievement of each of the 17 goals.
That obstacle is defined by SM@RT as "Economic Marginalization", the marginalization of economic opportunity and access to economic resources for the vast majority of Consumers, Charities, Companies and developing Countries on the planet.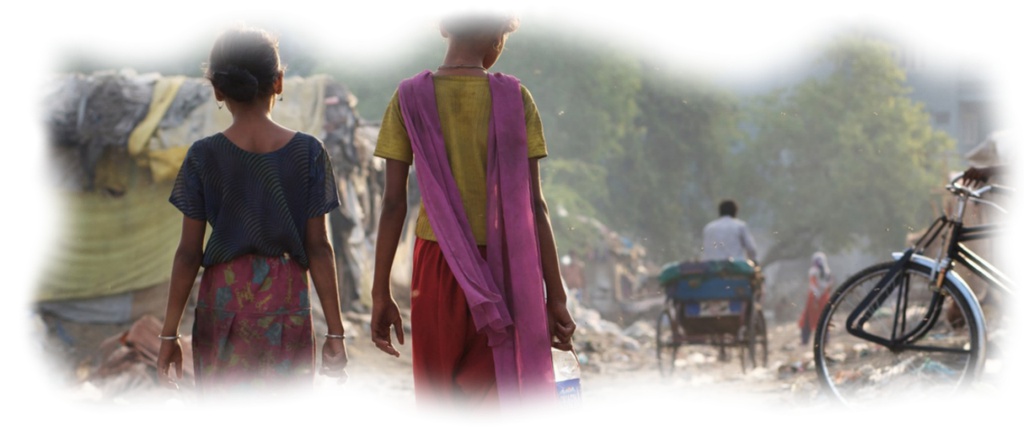 Total elimination of poverty is one of the UN Sustainable Development Goals. Do you think just doing the same thing, charity based intervention characterized by subsistence handouts and emergency shelter financed by "donations", is really going to bring about massive transformation and self-reliance for such people? Not likely in 100 years.
Economic Marginalization is not just something experienced by refugees and poor ethnic minority groups, it touches ALL strata of society globally, whether they realise it or not. Without a very fertile economic growth and development environment in which to operate, those four groups' efforts to achieve the key performance indicators that define achievement of the SDGs, are and will continue to be severely restricted.
The reality is that the old/legacy world economic system and environment favors a privileged few/minority across all four of those four stakeholder categories, Consumers, Charities, Companies and Countries. It is not a fertile economic environment for the majority of people and organizations.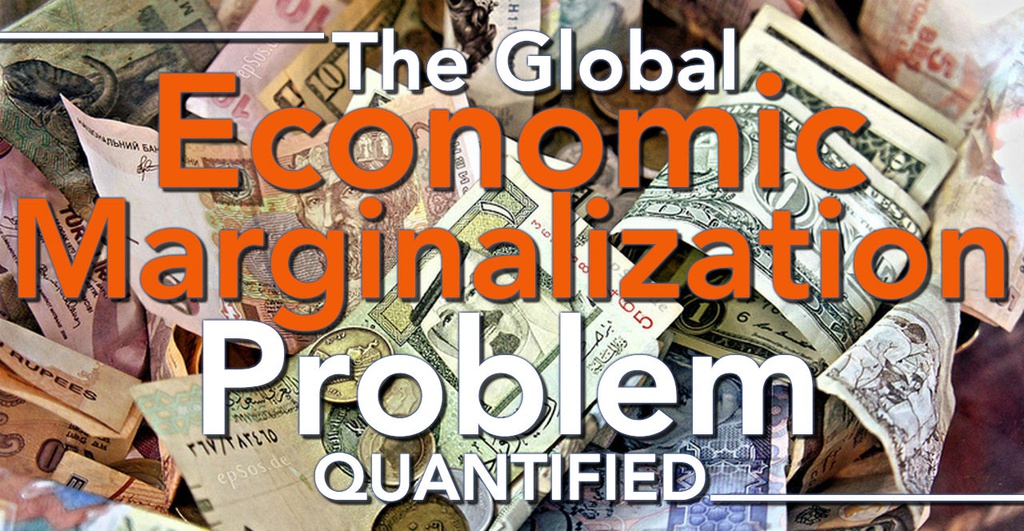 Six Economic Problems We Address:
(1) Tens of Millions of refugees own nothing of value and have no income, dooming them to a life of poverty and dependency;
a globally scalable economic empowerment system is needed to change this...
we designed it
✦
(2) $1.4Trillion in student loan debt in the US alone, delays personal social and economic growth;
an economically sound and globally scalable alternative income model/opportunity is needed to eliminate this debt...
we designed it
✦
(3) 99.95% of companies don't secure VC funding, resulting in lost opportunity and inconsistent economic development;
an on-demand, global capital access solution is needed...
we designed it
✦
(4) Developing countries with struggling economies, find it difficult to access global capital markets for loans to fund infrastructure development and provision of new/improved social services;
a viable, non-IMF, alternative funding solution is needed, free from the influence of Moody's/Standard & Poor's/Fitch Group rating agencies...
we designed it)
✦
(5) Charities worldwide struggle to raise donation funds to carry out their social mandates, spending too much time creating/managing fundraisers and begging for donations, instead of doing the impact work they were created to do;
a system of automatic, consistent charity donations and use of funds validation is needed to resolve this issue...
we designed it
✦
(6) Everyday consumers around the world have little to no access to major economic opportunity;
a system of on-demand, borderless economic opportunity is sorely needed...
we designed it
The MILLENNIAL Example
One major example of "non-extreme" but equally systemic and damaging economic marginalization in terms of its "negative follow-on impact", is the global Millennial generation; Millennials were coming of age in the midst of the 2008 global financial crisis, where millions of jobs were eliminated and hiring virtually ground to a halt; a time where tertiary education costs were at an all time high and increasing at an insane pace despite large student street protests and conflict worldwide.
Millennials are now the first generation in history, to be earning less than the previous generation did at the same life stage, some 20% less, with many significantly delaying major life events like renting/buying a house, buying a vehicle, getting married and having kids, all major economic considerations.
Millennials have clearly demonstrated that they care more about making a difference (meaningful social impact) in the world and having a light carbon footprint, preferring to share high cost resources like vehicles and property and highly valuing memorable experiences, rather than seeking to accumulate the trappings of wealth via direct ownership.
It goes without saying therefore, that while Millennials as a demographic numbering 2 Billion individuals worldwide, are an ideal "social impact army" to deploy in alignment with the achievement of the UN SDGs, the major economic marginalization they face means that they can only pay lip service or make very modest financial and time contributions in that regard, because they are largely preoccupied with simply surviving, in the current legacy/old world economic environment.
Fortunately, Millennials are an optimistic group, with an innate drive to just keep moving forward in the face of all odds stacked against them; their spirit is largely indominatable, just the right mindset to leverage for collaborative effort with a much higher purpose than self.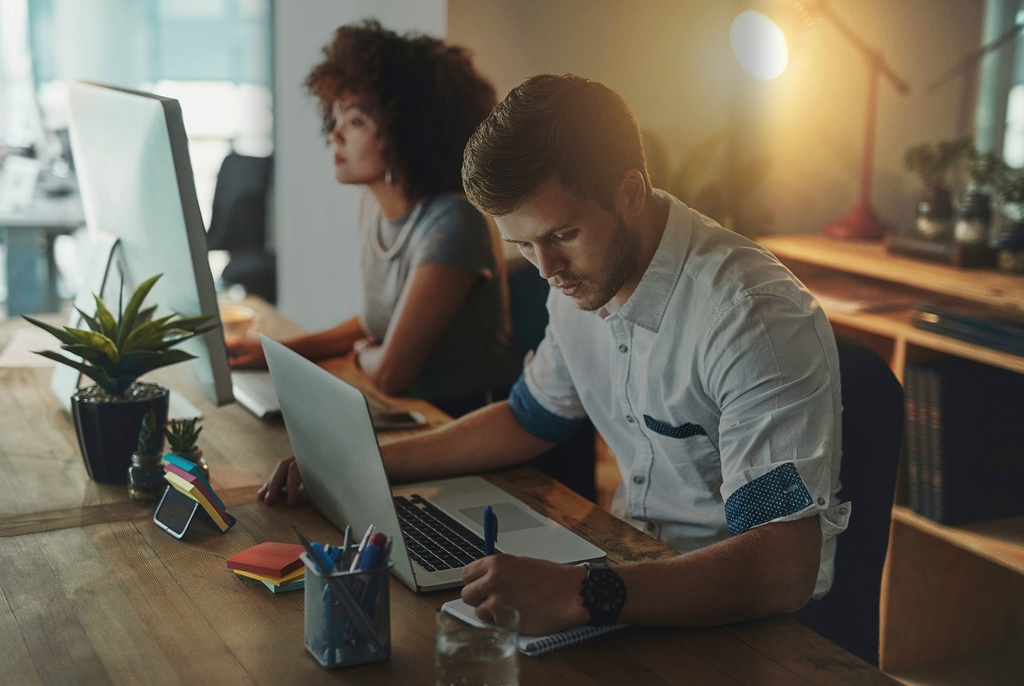 Millennials earn 20% less than Boomers did at the same life stage
SOURCE: Young Invincibles via Independent.co.uk
At SM@RT, we believe that if we remove the shackles of economic marginalization from the Millennial generation, they would gladly pour their hearts and souls into meaningful work that allows them to truly make a major social impact, in full alignment with the UN SDGs.
SM@RT therefore was designed as a company to economically empower and partner with Millennials worldwide, to jointly conceive, develop and implement highly strategic solutions to the world's major challenges. SM@RT is leveraging revolutionary technology (Blockchain/IoT/AI etc), to build SM@RT MATRIX™ as a Blockchain Economic Zone™ and ecosystem.
This ecosystem spans both the digital and physical realms, and is strategically designed to function holistically as an Economic Hyper Accelerator™ for any Consumer, Charity, Company or Country which chooses to join and engage fully therein.
We are building the enabling framework, the environment, with a core set of tools and resources, but it is the Millennials who join us that will take those tools and resources, combine them with Millennial vision, innovation, passion and purpose, to form teams and create powerful industry-specific solutions, which SM@RT will support and back financially for the good of humanity and the planet.
It is important that we start this journey with a very strong core group of Millennials as a human resource foundation and this Global Co-Founder (Recruitment) Challenge will allow us to do just that.
Why Does Economic
Marginalization Exist?
Members of the economic status quo within the legacy world economic system, are not by any means keen to relinquish their positions of economic privilege and power, to facilitate a more level economic playing field for all, regardless of geography. Many pay "lip service" to the idea of change, but their actions reveal a different heart, contrary to what they speak.
Many well-meaning social and economic activists have set out to try to directly CHANGE the legacy world economic system, but that is unfortunately an exercise in futility. The superior and effective approach is to DEVELOP & IMPLEMENT a NEW, PARALLEL GLOBAL ECONOMIC SYSTEM, one that empowers the average Consumer, Charity, Company and developing Country, like never before.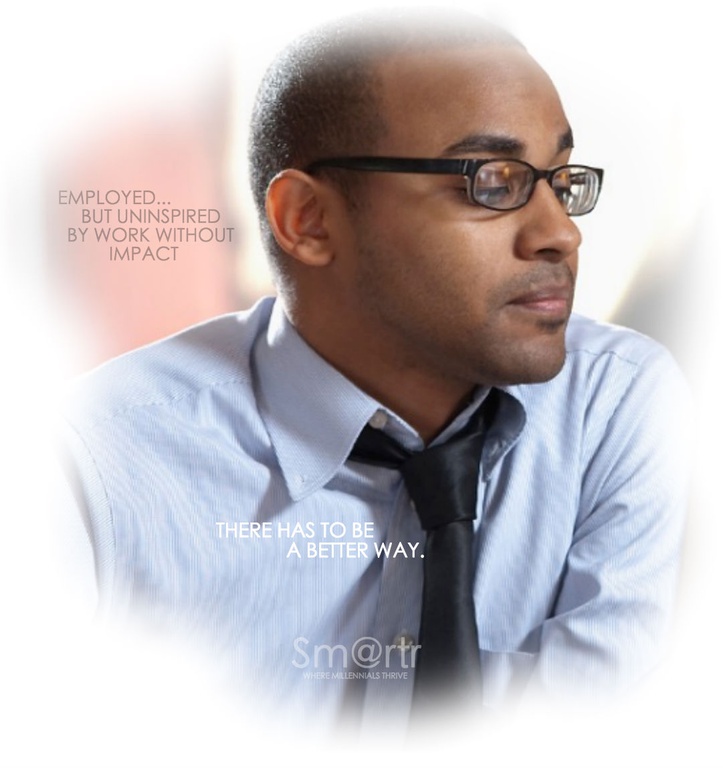 Are you a Millennial? Feeling uninspired and held back? We need thousands of Sm@rt Millennials like you to come together and help promote, refine and build the SM@RT SDGs impact solution and in the process, to help build SM@RT - The Millennial Company.
The CHALLENGE Breakthrough - Toward 2100
ARE YOU READY? - The journey ahead is a long and challenging battle for economic rebirth and democratization on one hand, and environmental mitigation and stabilization on the other. It is a massive global mission that requires SMART MINDS, talented young people who are not tarnished by the old selfish and discriminatory mindsets of the legacy establisment.
This challenge is an attempt to find the valiant first wave of a global SM@RT MILLENNIAL TASK FORCE, Millennials who are ready, willing and able to work collaboratively to help transform the economic reality of the world's marginalized consumers, charities, companies and countries; ready, willing and able to influence hundreds and thousands of other Millennials to join the SM@RT challenge, mission and company and be part of a new social, economic and environmental force for good, armed with revolutionary technology resources and disruptive economic models.
EMPOWERMENT - From this challenge, you as a Millennial participant, will experience both social and economic empowerment, as well as a transformation in your outlook on the world, on what is possible; you will realize that with the right perspective, great vision and collaborative teamwork, NOTHING is impossible. Just participating in this challenge will challenge your thinking, expand your technology and business development knowledge and elevate your potential to achieve more.
PERFECT TIMING - is this the right time for this huge problem of economic marginalization to be solved? The earth has been abused and we are today experiencing the many consequences thereof, from massive devastating wildfires, to supercell tornadoes, severe drought and rapid fire category 5 hurricanes completely decimating entire island and coastal communities. Lack of economic means will far too often cause people to accept/do what is not best for the planet and for humanity, because they do not perceive/are not aware of any other feasible choice. The time to bring the power of powerful, positive and highly visible choice to the marginalized people and organizations of our vulnerable world... is NOW.
ACHIEVEMENT - Without the highly strategic and "for profit" approach which SM@RT is taking to address the feasibility of achieving the UN SDGs, we believe that each of the 17 goals will very likely remain unrealized well beyond 2030, which is the official UN target date. SM@RT's objective is not so much focused on an "achievement date", but rather, focused on "achievement facilitation and acceleration". If our efforts contribute significantly to the achievement of one or more of the UN SDGs by the Year 2100, we will be very pleased and so should you, if you were a Millennial who got involved and worked together with us through the Sm@rt Millennial™ Internship Program. We applaud the UN for creating the SDGs... let's play our part in making their achievement possible sooner rather than later.
What Will Earth Look Like in 2100?
( Recommended viewing for The Co-Founder™ Challenge participants ;)
What you as a Sm@rt Millennial Can Do to cause a Breakthrough
Click ACCEPT CHALLENGE above to sign up for the Challenge
Read the Challenge Guidelines FIRST & TWICE to learn about the requirements and rules
Share this Challenge on social media using the "Share" button above ONLY if you're NOT participating. If you plan to submit an entry, READ THE WARNING @ TOP OF THIS PAGE FIRST!
Start a conversation in our Forum to join the conversation, ask questions or connect with other Sm@rt Millennial innovators.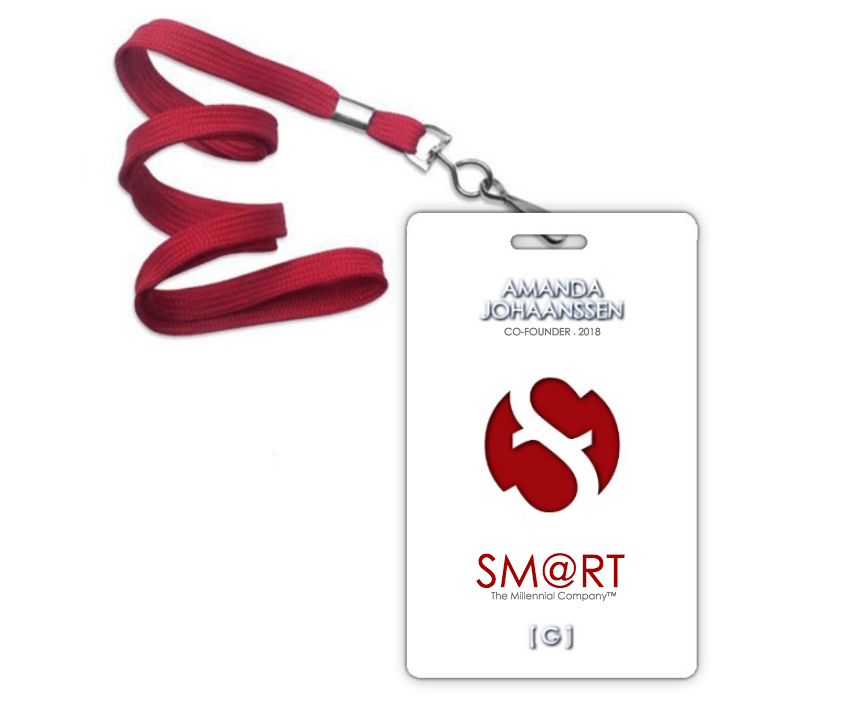 ...............................................................................................................
STRATEGIC PARTNERS
............................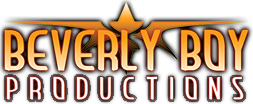 ...............................................................................................................
YOUR CHALLENGE JUDGES... MORE TO COME
............................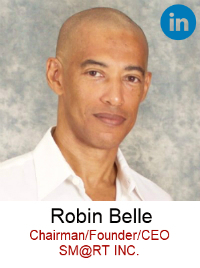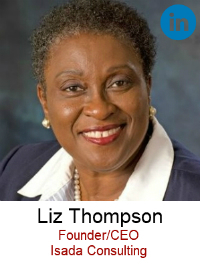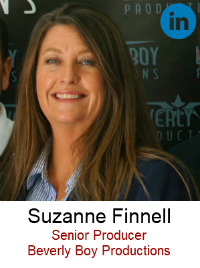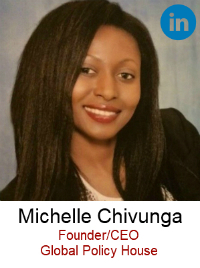 SM@RT UPDATE : NOV 28, 2018
Much has been accomplished since we paused this HeroX Challenge back in April 2018. Our MVP Sustainability Community Site is up and running, our MVP Sustainability E-Commerce Marketplace is setup and now accepting both shopper and vendor registrations and our MVP Sustainability Mobile App is in the design stage. More importantly, while traveling the world attending both Blockchain and SDGs-focused events from the UN's Palais des Nations in Geneva, to Malta, London and Monaco, SM@RT's founder was able to conceive and develop the most compelling Sustainability Climate Action Initiative the world has ever seen, called OPERATION AIRFORCE ONE™, where participants both individual and organizational, are members of a united "Force" of ONE, all fighting for "Atmospheric Integrity Restoration" - hence, AIRFORCE ONE.
To learn more about OPERATION AIRFORCE ONE announced via international press release today November 28, 2018, you should read the article published by SM@RT founder Robin Belle on LinkedIn today. If you're participating in this Challenge on HeroX, you definitely want to read that article, as it will help you with completing your challenge tasks. Registration for this Challenge now opens on December 22, 2018.
...............................................................................................................
ACKNOWLEDGEMENTS
............................
SM@RT gratefully acknowledges the valuable input of a few engaged Millennials around the world, who have reviewed or are currently reviewing this challenge presentation, focused on identifying any inappropriate generalizations, misstatements, outright untruths, or simply grammatical/spelling typos for correction. These everyday engaged Millennials include:
JOSH WEST, 25 - Arcata, California, UNITED STATES
KYUSU BELLE, 20 - Norwich, UNITED KINGDOM
SARAH-JOY JONES, 22 - New York, UNITED STATES