Registration for the new single-semester Solar District Cup division is now open! Join an informational webinar on Jan. 13, 2023, to learn about competing and register a team by Jan. 26, 2023.
If you were interested in participating in the Solar District Cup previously but felt like the full-academic-year competition was incompatible with your schedule, we are happy to announce that we have a new division this year that opens in January and runs through May 1, 2023! In this new division, students get a chance to work on a project that designs solar-plus-storage solutions for buildings and land area for the Lummi Tribal Nation.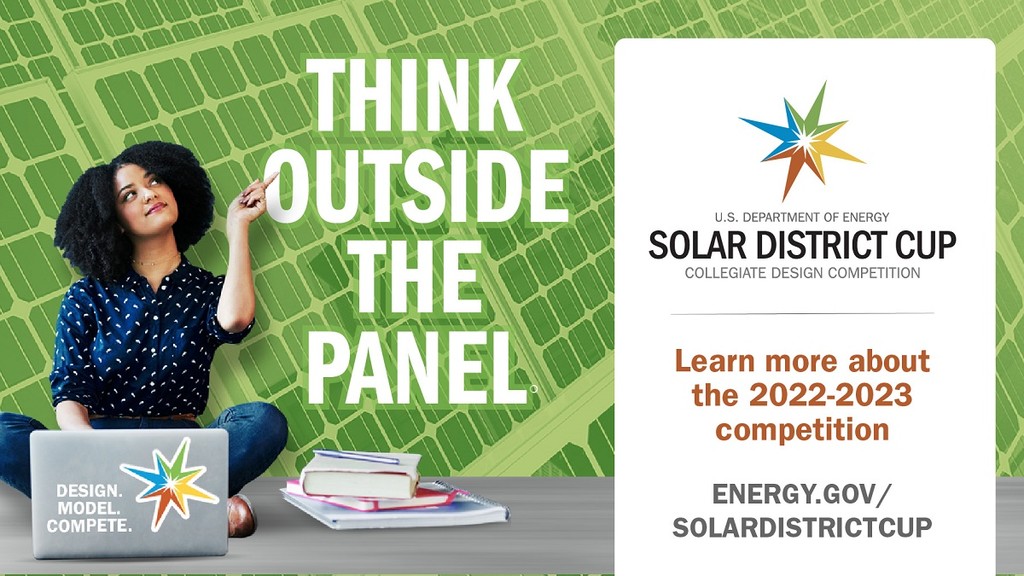 In this competition, student teams gain experience that can help them secure jobs after graduation by designing and proposing solar-plus-storage solutions to an actual district, including developing conceptual designs with financing models and pitching to industry judges. This is beyond-the-classroom learning that could be invaluable for students' futures.  
Faculty can adopt this competition as a deliverable in a single-semester class or across several quarters with a student team. Students, let your teachers know about this opportunity—or you could adopt this challenge as an engaging, authentic extracurricular project yourselves this spring.     
This could be the experience that sets students apart when looking for a job, internship, or grad school placement.  
If you're interested in learning more about this opportunity, we invite you to join an upcoming live webinar scheduled for Jan. 13 at 1 p.m. ET to review details of the condensed competition and answer questions. You can also reach out to competition organizers with any questions at .
The registration deadline for the January–May 1 division designing for the Lummi Nation district is Jan. 26, 2023.    
Register now for the live webinar on Jan. 13 and register a team on HeroX by Jan. 26!   
We hope to see you compete this January!