We are excited to announce that 57 teams from 52 collegiate institutions are participating in the Solar District Cup Class of 2022-2023! The class of competitors includes students and faculty advisors from new and returning schools across the country.
"We continue to see schools choosing to come back to the Solar District Cup program," said Sara Farrar, competition organizer at the National Renewable Energy Laboratory. "Just over half of our teams this year are from schools who participated in at least one previous year, while many are new to the Solar District Cup. And we expect to see even more schools participate in our new single-semester option this spring."
Please join us in welcoming the following collegiate institutions as participants in the U.S. Department of Energy Solar District Cup Collegiate Design Competition Class of 2022-2023:
Alfred State College of Technology
Alfred University
Appalachian State University
Arizona State University
Boise State University
Boston University
Carnegie Mellon University
Clark Atlanta University
College of the Muscogee Nation
Cornell University
Drexel University
Embry-Riddle Aeronautical University
Georgia Institute of Technology
Hampshire College
Harris-Stowe State University
Illinois State University
Indian Hills Community College
Indiana University – Purdue University Indianapolis
Iowa State University of Science and Technology
Lehigh University
Manhattan College
Miami University
Michigan State University
Monterey Peninsula College
North Carolina State University
New Mexico State University
Northeastern University
New York University
Penn State Hazleton
Saint Louis University
San Antonio College
Temple University
Texas A&M University
Texas Tech University
The George Washington University
The Ohio State University
The University of Arizona
The University of Illinois at Urbana-Champaign
The University of New Hampshire
University of Minnesota Duluth
University of Minnesota Twin Cities
University at Buffalo, The State University of New York
University of California, Riverside
University of Houston
University of Maryland Eastern Shore
University of Michigan
University of Puerto Rico, Mayagüez Campus
University of Washington
University of Wisconsin-Platteville
Vaughn College of Aeronautics and Technology
Washington University in St. Louis
West Texas A&M University
Read the full announcement here for more details on the Class of 2022-2023.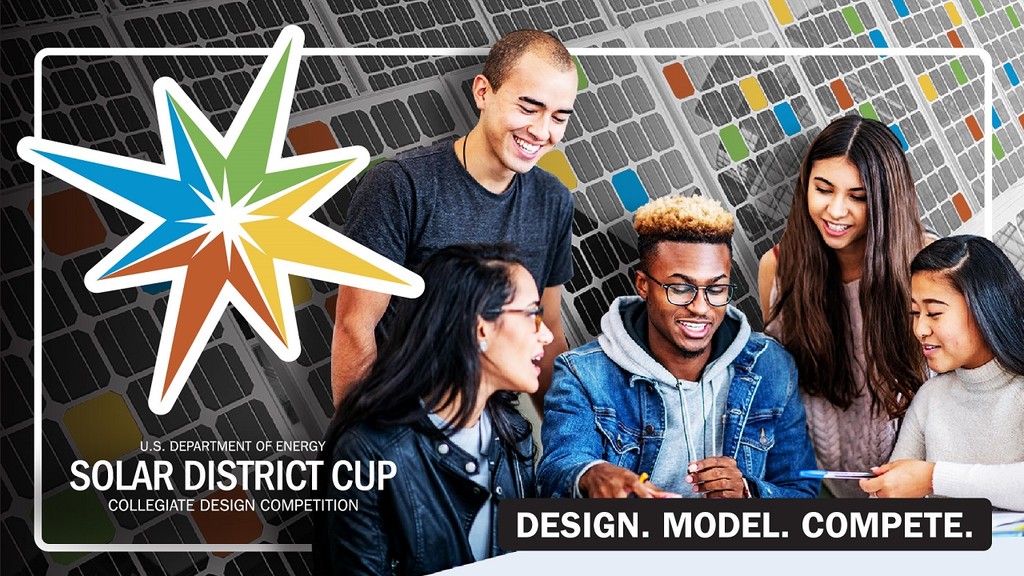 Additionally, we are pleased to announce three of the district use cases for the 2022-2023 program. Students will design, model, and propose distributed solar energy systems for one of the following district use cases:
Florida Agricultural and Mechanical University
Lake Nona Town Center in Orange County, Florida
North Carolina State University's Centennial Campus.
Special thanks to partnering organizations, including Aurora Solar Inc., Energy Toolbase, and RE+ Events. Their support is critical to student success in the competition and beyond as they continue their education and enter the renewable energy workforce.
We are thrilled to have so many teams competing from a wide variety of schools and disciplines in the Class of 2022-2023. Stay tuned to find out which teams advance as finalists in January!