Heads up! Collegiate teams interested in participating in the academic-year-long Solar District Cup competition must register by Thursday, Oct. 6, at 5 p.m. ET. Applying by this date offers the many benefits of the full competition experience, including more time to execute projects, the chance to define your own district use case, and feedback from competition organizers on progress deliverables.
Ready to take on the challenge? You don't need to have any work done yet—just register your team by Oct. 6 using these steps:
Click the "Solve this Challenge" button at the top of this page: You will receive a confirmation email about HeroX registration, but you are not yet enrolled in the competition.
Click on the "Begin Entry" button at the top of the Solar District Cup HeroX main page after you've signed yourself up as a competitor.
Fill out the "Create Submission" form with the best info you have right now—your answers can be general at this time.
Click "Submit Entry" to complete your registration.
Here's how you know you're registered: You will receive a welcome email from the Solar District Cup team signaling that you are officially registered to compete!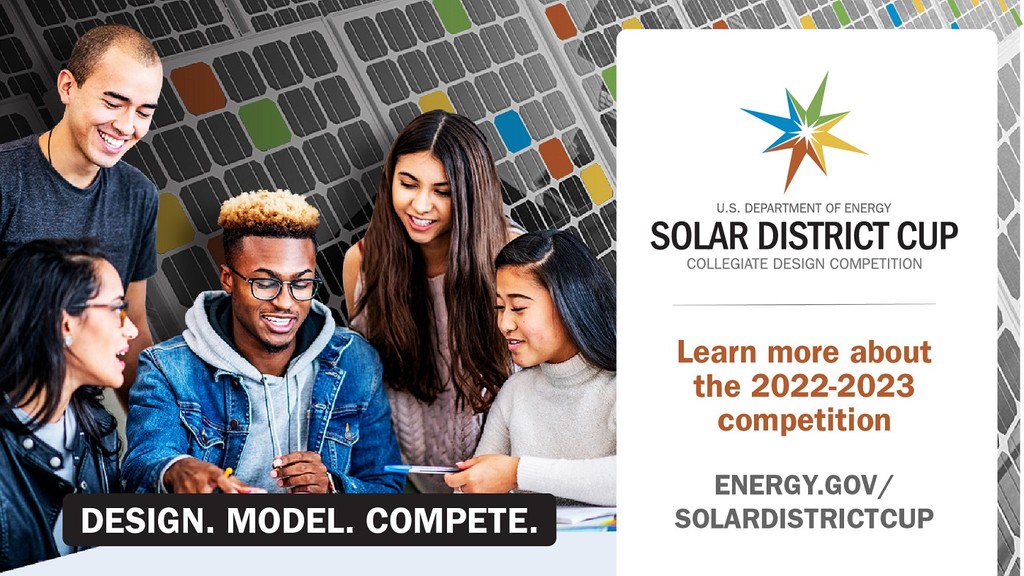 New to the Solar District Cup this year is a condensed version of the competition, which starts in January. So, if you can't register your team by Oct. 6, stay tuned for an opportunity to join the spring semester/winter and spring quarter competition!
Not sure if you registered your team? You can send all questions to . And don't forget to familiarize yourself with the competition rules to get a better understanding of what's involved in the competition.
We look forward to seeing your school represented in this year's participating teams!