There's still time to submit a register entry indicating your school's commitment to compete in the Solar District Cup! The registration deadline for the Class of 2021-2022 is Monday, Sept. 27, at 5 p.m. ET. The competition is entirely free and registration takes less than 5 minutes. You can add student team members at any time, even after the registration deadline.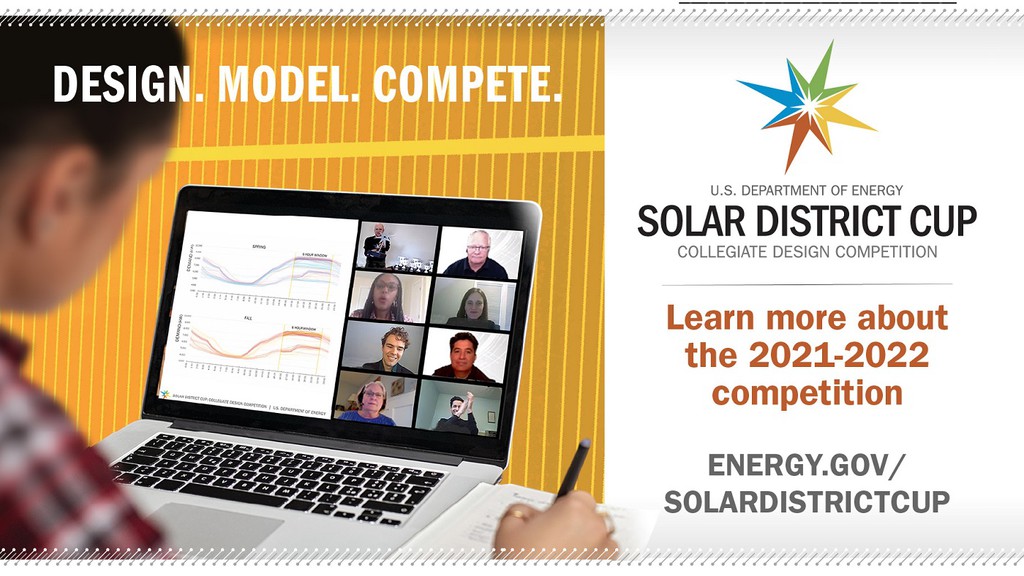 Still haven't decided if you're going to compete this year? The Solar District Cup offers students and faculty the unique opportunity to connect training, industry, and real-world challenges in a competition format. As a competitor in the Solar District Cup, students will:
Have access to energy tools, training, mentorship, and guest speakers
Play the role of a solar developer by designing real-world solar-plus-storage solutions
Build relationships and network with industry insiders
Participate in a unique team-based experience that will shape your future.
Best of all, you'll gain a career advantage that will help you land a good job in the renewable energy industry. Alumni of the competition now hold titles such as: distribution engineer, environmental compliance coordinator, electrical engineer, energy analyst, financial analyst, implementation consultant, mechanical design engineer, PV engineer, renewable energy project developer, solar foreman, solar PV designer, sustainability analyst, and sustainable finance intern.
As you launch your careers, talking with potential employers about your multidisciplinary design, financial modeling, and presentation work will show how you understand the business, policy, and engineering behind solar energy. You'll have the real-world experience that employers are looking for!
It's not too late to register your team for the Class of 2021-2022. Register to compete by visiting https://herox.com/solardistrictcup, choosing "Solve Challenge" and then complete a full "Register Entry" submission. You can add team members at any time, even after Sept. 27.
If you have not already received a welcome email from SolarDistrictCup@nrel.gov, your team registration is not complete. To ensure your team is fully registered, please follow the steps listed in the Sept. 15 HeroX Update.
We look forward to your participation!