We are excited to announce that 59 teams from 57 collegiate institutions are participating in the Solar District Cup Class of 2021! The class of competitors includes students and faculty advisors from across the country.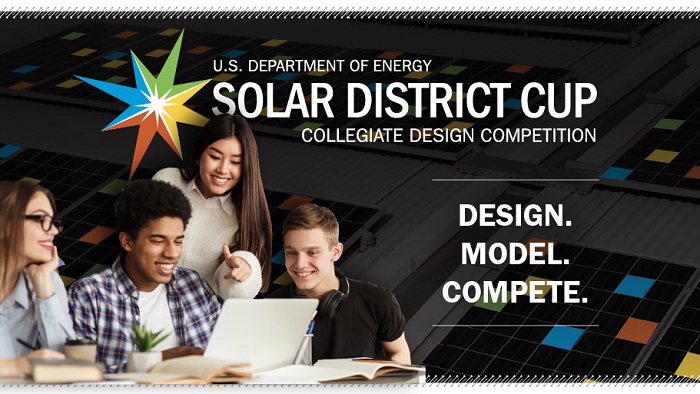 "We're so excited to see so many new and returning teams from such a broad set of geographic and institutional backgrounds," Joe Simon, one of the Solar District Cup organizers, said.
Please join us in welcoming the following collegiate institutions as participants in the Solar District Cup Class of 2021:
Alamo Colleges District
Alfred University
Appalachian State University
Arizona State University
Boise State University
California Polytechnic State University
Chandler-Gilbert Community College
Clark Atlanta University
Columbia University
Cornell University
East Tennessee State University
Embry-Riddle Aeronautical University
Georgia Institute of Technology
Illinois Institute of Technology
Illinois State University
Indiana University--Purdue University Indianapolis
Joliet Junior College
Marquette University
Miami University
Navajo Technical University
NC State University
Prairie View A&M University
Rose-Hulman Institute of Technology
Santa Clara University
South Dakota State University
Stevens Institute of Technology
Tennessee Tech University
Texas A&M University
Texas A&M University-Kingsville
Texas Tech University
The George Washington University
The Ohio State University
The Pennsylvania State University
The University of Alabama
The University of Illinois at Urbana-Champaign
The University of Massachusetts Lowell
The University of North Carolina at Chapel Hill
The University of Texas at Austin
The University of Toledo
The University of Virginia
Triton College
Tulane University
University at Buffalo, The State University of New York
University of California, Irvine
University of California, Los Angeles
University of California, San Diego
University of Colorado Boulder
University of Kentucky - Paducah Campus
University of Maryland
University of Michigan
University of North Texas
University of Puerto Rico, Mayagüez Campus
University of Southern California
University of the Virgin Islands
University of Wisconsin-Madison
Utah State University
Yale University
Read the full announcement here for more details on the Class of 2021.
Additionally, we are pleased to announce the three district use cases for the 2021 program. Students will design and model optimized distributed energy systems for one of the following district use cases:
The City of Denver and Auraria Higher Education Center
The University of Central Florida
The University of Nebraska – Lincoln.
We are thrilled to have so many teams competing from a wide variety of schools and disciplines in the Class of 2021. Stay tuned to find out which teams advance as finalists!