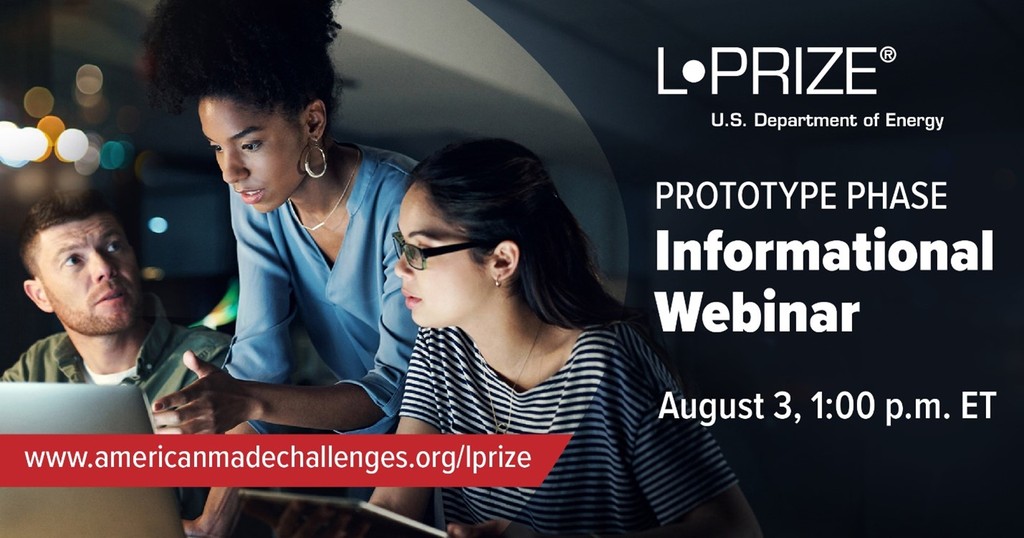 Don't forget to register for the L-Prize Prototype Phase informational webinar on Wednesday, August 3, which will provide an overview of the competition, technical requirements, and more.
L-Prize Prototype Phase: Overview (Register now) – Wednesday, August 3, 1:00–2:00 p.m. Eastern
The Prototype Phase introduces new separate tracks for luminaires and connected systems, offering potential competitors more pathways and opportunities to participate, be recognized for innovation, and win L-Prize awards. Participation in the prior Concept Phase is not required to enter the Prototype Phase of the L-Prize.