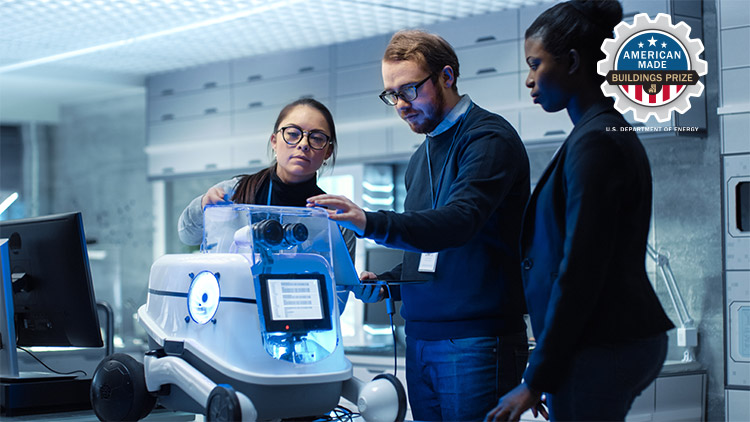 Mark Your Calendars - E-ROBOT Teaming Event - March 3rd!
Event Date: Wednesday, March 3
Event Time: 1:00 PM - 2:30 PM ET
Event Location: Online Event
Ultimate success in the E-ROBOT Prize will be heavily dependent on teams' ability to seek out and build a holistic team to advance efforts to develop and/or commercialize the proposed solution.
In support of this goal, American-Made Network Power Connector Newlab, and the National Renewable Energy Laboratory (NREL) are hosting an E-ROBOT Teaming Event to connect startups, domain experts, and individuals interested in applying to the E-ROBOT prize. The event will provide an opportunity to learn about the current state of play in building retrofits and meet other innovators to pair up with to design a holistic, turnkey solution that addresses the building envelope retrofit challenge.

Event Agenda
Panel Discussion - Featuring industry, government and startup perspectives on applying transformative technologies to improve envelope retrofits and building optimization
Prize Overview - Hear directly from the E-ROBOT Prize team about the vision for the prize and what teams can expect
Networking Session - Connect with other attendees to share your work, ask questions and explore opportunities for teaming on your prize submission
The Teaming Event is open to all and we encourage you to RSVP today!