An article by Mark Nierwetberg, SVP Transformation Office Technology & Innovation.
The way in which companies find innovative products and solutions has changed fundamentally in the past decades. Innovation processes within companies have become increasingly open: instead of working in small groups, behind closed doors in mysterious research departments, they are now collaborating widely in co-creation processes.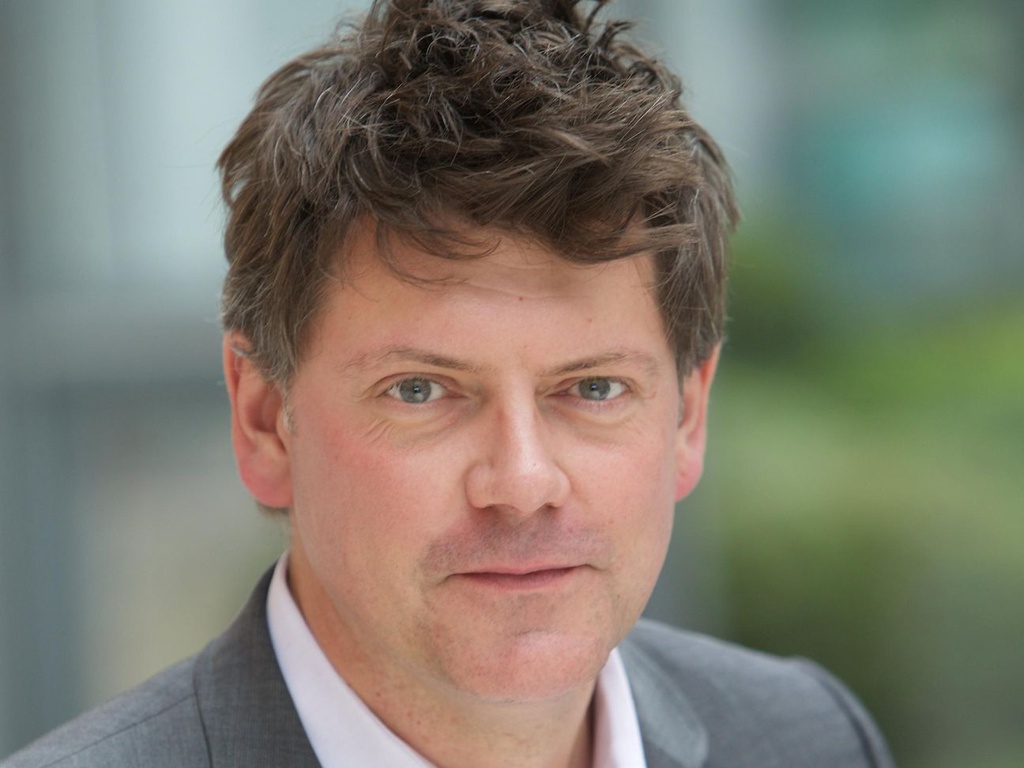 Mark Nierwetberg, SVP Transformation Office Technology & Innovation.
With startups, other companies, experts around the world or even within the company itself, with its own employees. This kind of open innovation process has become the "new normal" in the digital economy, because the digital world innovates at such a rapid pace that the conventional "R&D is a department" approach is no longer sufficient. New products and new software can come from anywhere within a company, or even from outside. This open innovation approach is nothing new, either, even though it is used more intensively today. Back in the 1960s, 3M already gave its engineers free time to simply try out new things, away from all established and defined projects. Reports about the Google culture, in which employees can use 20 percent of their working hours to develop their own ideas, are required reading in many management circles. The innovation process is not only opening up within companies, but also to externals. These open approaches are very important to the topic of smart cities, in particular, because cities are complex entities with nearly endless numbers of interconnections between residents, city planners, traffic, local supply, etc.
Co-creation: solving complex problems together with customers
As such, the smart city is a prime example of the challenge faced by users, businesses and the telecommunications industry when it comes to products for our connected future – the Internet of Things. Companies like Deutsche Telekom can provide the connectivity, for example, and can develop and integrate standardized system solutions. But the coming world of the Internet of Things needs more than just standard solutions – it has to be able to solve customer pain points with the assistance of digital, connected applications, everywhere and all the time. Therefore, the true challenge involves finding these applications, because the future world where all data is connected is still terra incognita – for telecommunications providers and users alike. As yet, we have no idea what people will need, nor where or how, or how to create it. And businesses are only beginning to realize the opportunities that lie ahead of them. The companies and users know their processes and pain points; the telecommunications providers know what will be possible with new technology and connectivity – but these two worlds will have to come together to create truly customer-centric products and services. The co-creation approach, part of open innovation, aims to achieve this. It dissolves boundaries between service provider and customer in product development. It involves identifying customer-centric problems together and validating applications to solve them quickly – within a "lean startup" approach.
Make cities truly smart involves more than just connecting data – smart public life
Deutsche Telekom will break new ground in its Technology & Innovation area, to promote more open innovation. In addition to launching uqbate, a program that enables employees to test and validate their ideas over a three-month funding period, we held a hackathon with the theme "Smart Public Life", and launched the Livable Smart Cities Challenge to solicit ideas and solutions from outside. The idea behind the smart city is complex, yet this complexity also offers many possibilities for innovative solutions. These innovations will only arise if all the stakeholders contribute their knowledge and expertise to turn ideas into functioning concepts – concepts that ultimately make cities truly smart and don't only connect data points with one another. Particularly in the smart city domain, with all the different needs of a city, open innovation is the best way to shape our path toward digitization. That is the primary aim of Deutsche Telekom and its Livable Smart Cities Challenge.