It's getting easier and easier to shop for a new home, whether you're looking for a house, an apartment, a condo, or any other kind of domicile. You can search the net and in many cases you'll find photos and much more, everything you need to decide if you want to go check it out or not.
But there's a new trend in real estate that's making this process even easier, for buyers and realtors alike. You think it's nice to be able to see street-side pics of your new home? Imagine getting a birds-eye view, accessing that third dimension to see the property in a whole new way.
Drones are being used more and more in real estate marketing, giving realtors a way to showcase homes and the landscapes around them like never before. In a nationwide study in the U.S. last year by the National Association of Realtors, 44% of realtors were already using drones in their business. Of those who weren't using drones, 18% said they plan to in the future.
Aerial photography via UAVs (Unmanned Aerial Vehicles) offers a number of advantages over typical methods, like physically traveling around a property to manually take photos. That's why we're hosting the $100,000 Land Survey Automation Challenge, a contest to disrupt the real estate industry by developing an autonomous, efficient system for conducting property surveys. This challenge is focused on the commercial real estate industry in particular, though the effects are sure to be widespread.
While we wait for this solution from some clever innovator, check out how drones are already changing the way we buy and sell homes.
The Benefits of Drones for Real Estate
As of June last year, the FAA had issued over 5,300 permits for the commercial use of drones. Of those, around 2,100 of them were given to real estate-related businesses.
Drones offer a variety of unique benefits. They're ideal for conducting property boundary surveys, as mentioned in the challenge above. A professional surveyor usually has to travel to the location, and may spend several hours or days collecting evidence. A drone can be pre-programmed to fly over the property, collecting HD photos of key features, in a fraction of the time.
Rather than a simple photo of the front of a house, drone photography allows for an all-encompassing view of the location. This includes the surrounding neighborhood and nearby landmarks. You can show off the fine decorations around the upstairs windows, or give the prospective buyer evidence of the new roof.
Check out this drone shot of a home compared to a street-level view. It's the same home in both images, but which one do you think is more likely to attract buyers?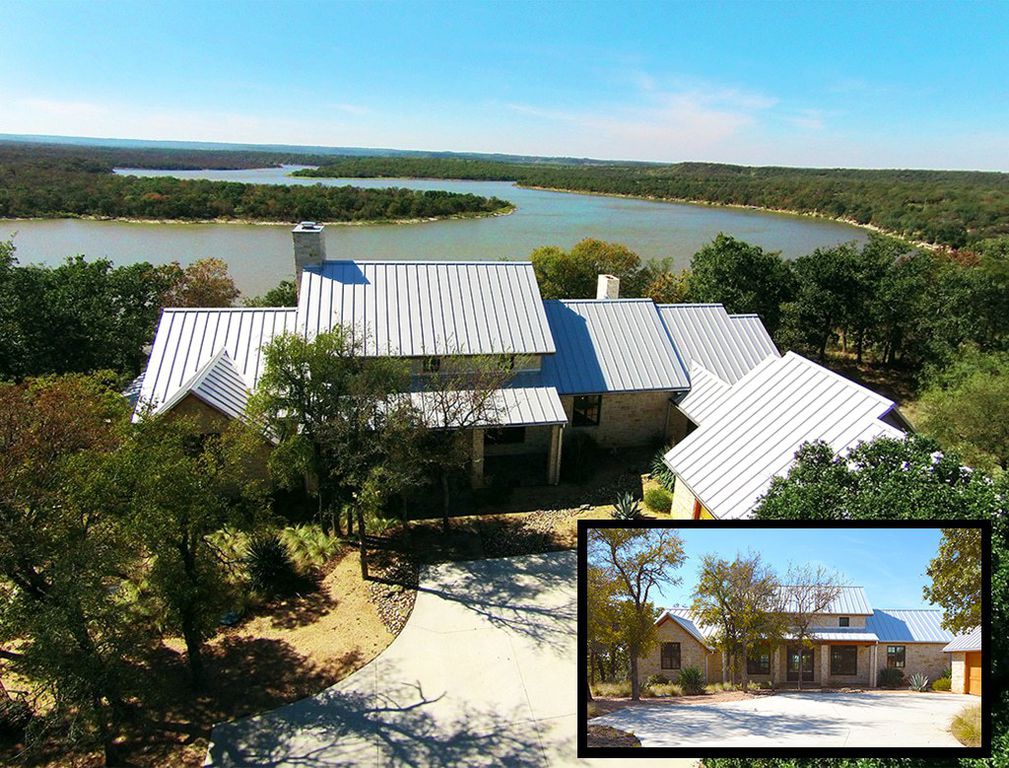 Image credit: HiFlyPhotography
Elevated photography is very valuable for making real estate look more attractive, but traditional methods like airplane and helicopter are very expensive, costing hundreds or thousands of dollars. Drones make elevated photography possible and even easy for the average realtor.
Properties can be showcased in new and unexpected ways – not just new buildings and locations, but old ones as well. A 30-year-old building, which has been photographed every which way from the ground level, can be seen from a new perspective by a drone. A new angle could mean a new buyer!
Real Estate Loves Video Photography
Drones aren't limited to taking photos, of course; they can take video as well. Realtors can create impressive, dramatic video tours of the properties they're selling, with gorgeous shots of landscapes and fly-bys of home exteriors. This can include the neighborhood and even routes you expect to take, like the kids path to school, or the route you'd take on a dog walk.
UAVs can even be used inside homes if there's enough room, as you can see in the beautiful video below.
Videos like that can go viral, increasing exposure of not only that property, but also bringing more visitors to the real estate business that made it. Check out all those views!
Drones aren't even very complicated to operate, making them accessible to pretty much everyone. There are a variety of companies today that offer drone services – some give you the tools to operate them yourself, while others will basically do everything for you. Many different drone models are currently being used.
Here are some rough estimates for pricing, assuming you hire a company to operate the drone for you: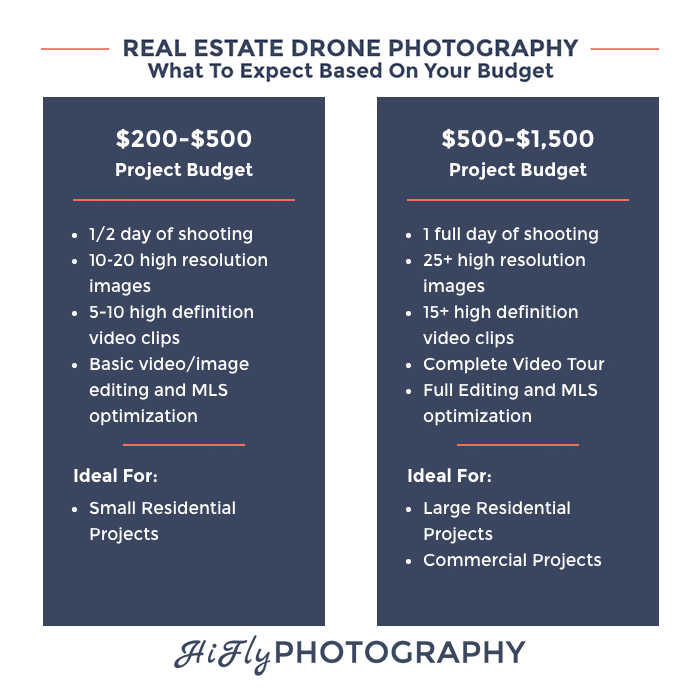 Image credit: HiFlyPhotography
Drones are powerful tools, quickly changing the face of many industries. Almost half of all realtors in the U.S. used drones last year, and more plan to eventually. Where will they be next?
The real estate industry is a prime candidate for a drone disruption. Are you the innovator who'll come up with the best solution for the $100,000 Land Survey Automation Challenge?