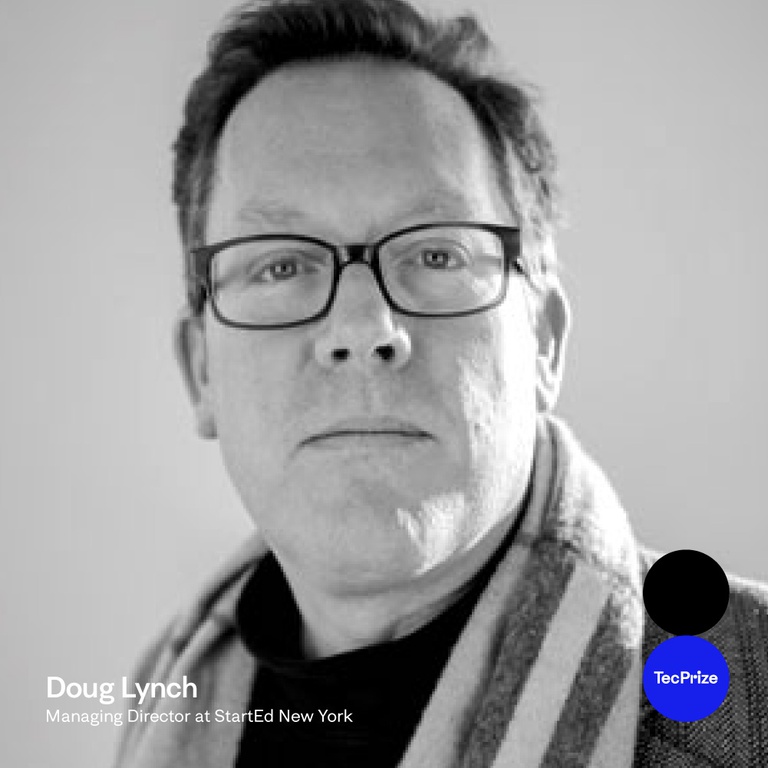 Doug Lynch tiene una maestría en filosofía y un doctorado en Economía y Educación por la Universidad de Columbia, una Maestría en Finanzas Internacionales por la Escuela de Negocios Stern de la Universidad de Nueva York y un B.A. en economía por la Universidad Estatal de Arizona.
Antes de unirse como profesor a la Escuela de Educación de USC y convertirse en Director Ejecutivo de StartEd New York, Doug fue vicedecano de la Escuela de Graduados de Educación de la Universidad de Pensilvania, donde además, fungió como director académico de Educación Ejecutiva Wharton y asesor senior del Instituto de Gobierno Fels. Antes de trabajar en la Universidad de Pensilvania, Doug fue decano asistente en la Universidad de Nueva York y, previo a ello, trabajó en el College Board y la Universidad Estatal de Arizona.
Doug es asesor de múltiples emprendimientos educativos y se desempeña como consultor de empresas que invierten en innovación educativa.
---
Doug Lynch holds an M.Phil. and Ph.D. in Economics and Education from Columbia University, an M.B.A. in International Finance from the Stern School of Business at New York University, and a B.A. in economics from Arizona State University.
Before joining the faculty at the Rossier School of Education at USC, Doug was the vice dean at the Graduate School of Education at the University of Pennsylvania and while there also served for a time as an academic director of Wharton Executive Education and a senior adviser to the Fels Institute of Government. Prior to Penn, Doug was an assistant dean at New York University and before joining NYU, Doug worked at the College Board and Arizona State University.
Doug is an advisor of multiple education start-ups and serves as consultant to firms investing in education innovation.